The Judds At Grand Ole Opry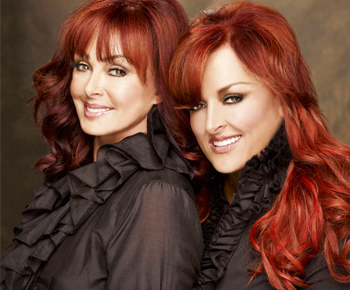 Mother and daughter act The Judds was signed to RCA Records in 1983. Soon after, Naomi Judd and her daughter Wynonna became one of the most successful acts in country music history, listing five Grammy Awards and eight Country Music Association awards under their name. In 1991, Naomi was diagnosed with Hepatitis C and the duo announced their end. Wynonna began her solo career afterwards and the two have reunited for special tours throughout more recent years.
The Judds released their first album, Wynonna & Naomi, in 1983. The album contained two singles, both in the Top 20 and one Number One hit, "Mama He's Crazy." They followed their first Number One hit with fifteen more, and only once have not charted. Their Number One singles include "Girls' Night Out," "Love Is Alive," "Cry Myself to Sleep," "I Know Where I'm Going," "Change of Heart" and "Let Me Tell You about Love."
Over the years, the duo has accumulated a large collection of awards, being named Top Vocal Duo seven times by the Academy of Country Music, Vocal Group or Vocal Duo of the Year seven more times by CMA, and five Grammy Awards for Best Country Performance by a Duo or Group with Vocal.
After separating in their musical career, Naomi and Wynonna have reunited for different tours throughout the years. They performed several shows in 1998, performed a concert together in 2008 and have joined again together in 2011 for their Last Encore Tour. On the Oprah Winfrey network, the two filmed their first reality series together, which followed them post-final tour and explored their relationship as mother and daughter.
Newsletter Signup
Signup to be notified when new dates are added:
The Judds has
no current dates
scheduled at Grand Ole Opry.
Click here
for complete schedule. Sign up for newsletter to be notified when dates are added.