The Greencards At Grand Ole Opry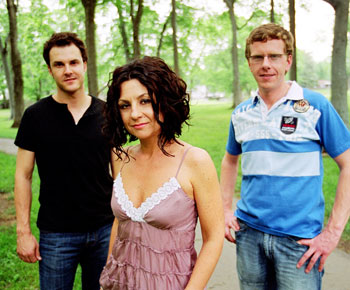 Formed in 2002, The Greencards is a four-piece bluegrass band from all over the world. The band is comprised of two Australians, Kym Warner and Carol Young, and two Americans, Tyler Andal and Carl Miner. The group plays progressive bluegrass also known as "newgrass," which means that the band draws their influences from a wide range of musicians and genres including Bob Dylan, The Beatles, Celtic Irish music, Latin sounds, and more. Despite this large array of influences, The Greencards maintain a distinctive Americana sound. The group has released 5 albums since 2002; the most recent is their self-released album Brick. Their third album, Viridian, released in 2007 reached No. 1 on Billboard's Bluegrass Chart. Don't miss the high energy acoustic music from The Greencards!
Newsletter Signup
Signup to be notified when new dates are added:
The Greencards has
no current dates
scheduled at Grand Ole Opry.
Click here
for complete schedule. Sign up for newsletter to be notified when dates are added.