Tate Stevens At Grand Ole Opry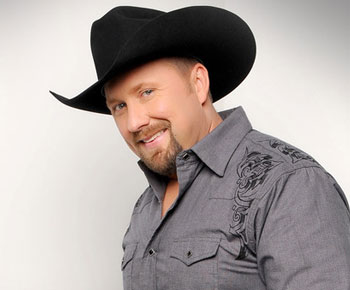 Winner of FOX's second season of The X Factor, Tate Stevens has stunning vocal range and an amazing personality that's perfect for the country music world. After his win on December 20, 2012, Stevens headed straight for Nashville to begin work on his first album. His self-titled album showcases his extraordinary ability as a songwriter with the songs, "Holler If You're With Me," "That's How You Get the Girl," and "The Last Thing I Do."
Although this is Stevens first CD, he was not a total newcomer to the country music world. Stevens spent his childhood years watching his father play in country bands, which inspired him to follow in his footsteps. "He had a big, full, powerful voice like Ray Price. And I wanted to be just like my dad," he says on his website bio. He jumped on stage with his father for the first time at age 5 and he knew then that he wanted to stand on stage everyday. During his high school years, Stevens sang in talent contests and Opry-type shows in order to get in front of an audience as much as possible. Immediately after tossing his cap in the air at graduation, Stevens went on the road with his band Dixie Cadillac who played more than 250 tour dates across the world that year. Performing the songs of George Strait, Garth Brooks, Alan Jackson, Merle Haggard, and many others gave Stevens a large repertoire that fans loved.
In 1996, Dixie Cadillac set their sights on Nashville. The group managed to land gigs throughout the city but nothing to completely satiate their desire for country stardom. A few years later, when his son expressed his dislike of having a "touring" dad, Stevens returned home to work on his family life. It was much too hard for him to stay away from his passion for music so he formed a new band in 2007. Years went by and his family began pestering him to audition for the new show, The X Factor. When his wife signed him up for the competition, there was no turning back. Stevens rose to the top and conquered the competition and says he's still in shock. "In February 2012, I woke up and it was, 'I have to go plow snow today.' A year later, [I am saying], 'I get to write a song today. I get to go record today. I get to go hang out with my heroes.' I'm so blessed and it's the coolest feeling." Tate Stevens made his debut at the Grand Ole Opry on June 8, 2013.
Newsletter Signup
Signup to be notified when new dates are added:
Tate Stevens has
no current dates
scheduled at Grand Ole Opry.
Click here
for complete schedule. Sign up for newsletter to be notified when dates are added.