T. Graham Brown At Grand Ole Opry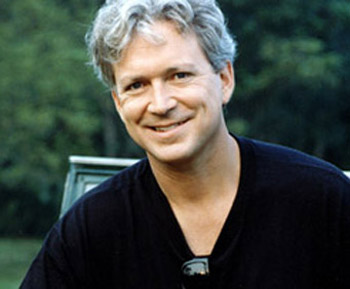 Grand Ole Opry guest artist Anthony "T." Graham Brown was born in Atlanta Georgia in October of 1954. With more than twenty singles charted on the Billboard Hot Country Songs chart, this country artist is one that has made a name for himself in the industry. Brown started performing in a duo, Dirk & Tony, founded two additional bands after that, and then finally settled on the stage name T. Graham Brown. In 1982, he found work in Nashville singing advertising jingles for major companies like McDonald's, Disneyland and Budweiser, as well as narrating for Taco Bell's "Run for the Border" commercials. In 1984, he signed with Capitol Records and released his first single.
Brown's first song was "Drowning in Memories." The song peaked in the Top 40, though it was never included on an album. Following it, came "I Tell It Like It Used to Be," a Number Seven hit; "I Wish That I Could Hurt That Way Again," a Number Three hit; "Hell and High Water," a Number One; and "Don't Go to Strangers," another Number One hit. Some of Brown's other Top 10 hits include "She Couldn't Love Me Anymore," "Last Resort," "Darlene," and "Brilliant Conversationalist."
Brown also has released the single "Wine Into Water" in 1998, which soared to the top of the Christian Country Music chart and was declared the number one independent music video of the year. The CD that this single is included on has some of the most recognizable inspirational songs that have ever been recorded, all of which reflect the soulful country passion that T. Graham Brown displays in his vocals.
Newsletter Signup
Signup to be notified when new dates are added:
T. Graham Brown has
no current dates
scheduled at Grand Ole Opry.
Click here
for complete schedule. Sign up for newsletter to be notified when dates are added.