T.G. Sheppard At Grand Ole Opry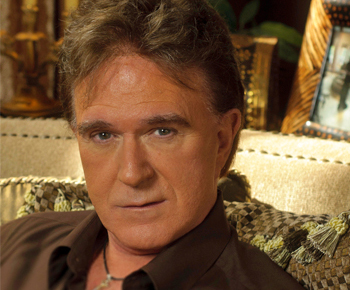 Born Billy Neal Browder in 1944 in Humboldt, Tennessee, country artist T.G. Sheppard left home when he was fifteen years old to pursue a career in music. He moved to Memphis, Tennessee, where he worked in the record business, recording pop music under the name Brian Stacy. Early on in his career, T.G. became close friends with Elvis Presley, who gave him his first tour bus. Sheppard also lived in Graceland for a time. In 1974, he signed with Melodyland Records and recorded his first Number One hit, "Devil in the Bottle."
Over his career, Sheppard has released two dozen albums and a long list of singles, including over twenty Number One hits. His first single, "Devil in the Bottle," was also his first Number One hit, followed quickly after by "Tryin' to Beat the Morning Home" the next year. His list of chart toppers also includes "I'll Be Coming Back for More," "Finally," "War Is Hell (On the Homefront Too)," "Faking Love," "Slow Burn" and "Strong Hurt."
In '95, Sheppard opened his theater, T.G. Sheppard's Theater in the Smokies, in the Smoky Mountains. In 1997, he returned to touring and, six years later, released his latest album, Timeless, a collection of love songs from the 40s and 50s.

Newsletter Signup
Signup to be notified when new dates are added:
T.G. Sheppard has
no current dates
scheduled at Grand Ole Opry.
Click here
for complete schedule. Sign up for newsletter to be notified when dates are added.