T. Bubba Bechtol At Grand Ole Opry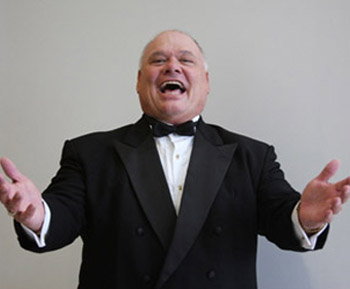 T. Bubba Bechtol was raised in the tiny fishing village of Fontainebleau in Mississippi. His grandfather was a Southern Baptist minister who peaked Bechtol's interest in rhetoric. He started preaching up and down the Gulf Coast at age 12 but quit when he discovered Jack Daniels and cheerleaders in high school. After leaving college, he pursued a career in sales knowing that he could talk to anybody about anything. In the 80s, he pursued a career in politics giving him the chance to start speaking professionally. Soon his phone started ringing off the hook for appearances. The rest is history, Bechtol's stand-up grew quite the reputation when he was booked for The Nashville Network's "Music City Tonight," which in turn landed him his first gig at the Grand Ole Opry on October 24, 1998. So Bechtol had made it as a Professional Speaker.
In 2001, Bechtol became one of the few standup comedians to receive a major recording contract when he signed with MCA Nashville. Bechtol boasts that his major appeal is because his comedy is clean. He says, "You can repeat my little stories and opinions at work on Monday, even at church." This makes him well-loved at events all over the country. His signature joke is about Bubbas. What is a Bubba? You'll have to see T. Bubba Bechtol to find out!
Newsletter Signup
Signup to be notified when new dates are added:
T. Bubba Bechtol has
no current dates
scheduled at Grand Ole Opry.
Click here
for complete schedule. Sign up for newsletter to be notified when dates are added.