Stonewall Jackson At Grand Ole Opry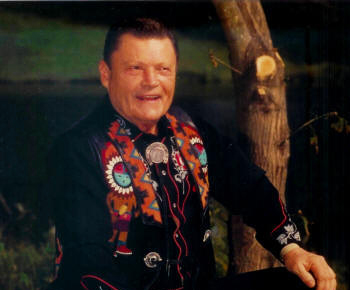 Stonewall Jackson was born in November of 1932 in Tabor City, North Carolina. He has achieved his greatest fame during the "golden" honky tonk era of the 1950s and 60s. In 1956, after his discharge from the Navy, Jackson moved to Nashville. There, Wesley Rose, the president of Acuff-Rose Music, arranged for Jackson to audition for the Grand Ole Opry. This led to his becoming the first artist to ever join the Grand Ole Opry before obtaining a recording contract. He became a member that year, in 1956. Afterward, he toured with Ernest Tubb, who became his mentor, and signed with Columbia Records to release his debut single "Don't Be Angry."
The single may not have given Jackson a place in the Top 40 charts, but it did give him the recognition he needed to start his career. His breakthrough into the Top 40 came with the song "Life to Go." In 1959, it peaked at Number Two. His follow-up single, "Waterloo," peaked at Number One and stayed there for five weeks. It also reached the Number Four place on the Billboard Hot 100 chart. Since then, he has released Top 20 singles like "Mary Don't You Weep," "Life of a Poor Boy" and "A Little Guy Called Joe," among several others. He has also made it into the Top 10 with his hits "Why I'm Walkin'," "A Wound Time Can't Erase," Leona," "Old Showboat" and "I Washed My Hands in Muddy Water." Jackson has had one more Number One hit with the 1964 single "B.J. the D.J."
In 1997, Jackson was presented with the Ernest Tubb Memorial Award for his contributions to country music. Jackson has also been inducted into the North Carolina Music Hall of Fame in 2012.
In 1963, Jackson became the first artist from the Grand Ole Opry to record a live album with Old Showboat. Alongside Ray Price, Jackson has been named a cornerstone of the hard-driving honky tonk sound.
Newsletter Signup
Signup to be notified when new dates are added:
Stonewall Jackson has
no current dates
scheduled at Grand Ole Opry.
Click here
for complete schedule. Sign up for newsletter to be notified when dates are added.