Steve Azar At Grand Ole Opry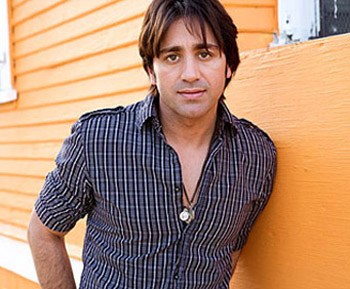 Steve Azar was born in Greenville, Mississippi in 1964. He is a singer and songwriter that has released many singles that have appealed to fans for over a decade. His love of music started early and grew with him. He was ten years old when he first began writing songs. He then picked up skills on the guitar and went into a recording studio in Nashville at age fourteen. He attended college at Delta Square University and took on gig after gig, including one at the 1984 World's Fair in New Orleans, where singer Faith Hill recalls being in the front row. In 1993, he moved to Nashville, where, after just two days, he was offered three song-publishing contracts. His first album, Waitin' on Joe was released in 2001, including his breakout single "I Don't Have to Be Me ('Til Monday)." The music video for "Waitin on Joe" was also made a hit when actor Morgan Freeman played the star.
His song "I Don't Have to Be Me ('Til Monday)" put him on the charts, but songs like "You Don't Know a Thing," "You're My Life," "Hard Road," "Someday," "I Never Stopped Loving You," "Moo La Moo" and "Sunshine" kept him there.
Azar's current album is Slide on Over Here, which features songs like "Hard Road" and "Moo La Moo." Gary Valentine, an actor from the show King of Queens starred in the video for "Moo La Moo" and released a dance-instruction sequence for the project. Azar has toured with popular acts like Carrie Underwood, Bob Seger and The Silver Bullet Band, Darius Rucker, Reba McEntire, Tim McGraw, and Montgomery Gentry.
Newsletter Signup
Signup to be notified when new dates are added:
Steve Azar has
no current dates
scheduled at Grand Ole Opry.
Click here
for complete schedule. Sign up for newsletter to be notified when dates are added.