Sons of Fathers At Grand Ole Opry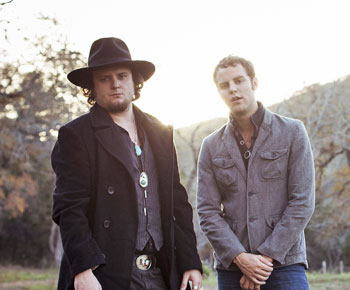 Though Sons of Fathers is one of Texas' most talked-about emerging artists, their sound is generations in the making. Cauthen, a native of Tyler, Texas, began singing in the church at the age of seven and learned guitar from his preacher grandfather. Beck was raised in San Marcos, Texas, the son of a renowned tour bassist with Robert Earl Keen, and as a child hanging out on tour buses and in studios, Beck witnessed the ups and downs of the music business from an early age. These men learned from what their fathers and grandfathers did and put those lessons into their own lives, easily providing a fitting foundation for the band and inspired their name.
Sons of Fathers released their self-titled debut in 2011 and earned immediate notice from critics around the country. The catalog they've written reflects elements of all their influences, and their sound, no matter the kind of song they play, always possesses something unique.
Newsletter Signup
Signup to be notified when new dates are added:
Sons of Fathers has
no current dates
scheduled at Grand Ole Opry.
Click here
for complete schedule. Sign up for newsletter to be notified when dates are added.