Sawyer Brown At Grand Ole Opry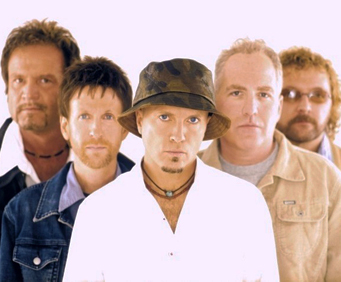 Sawyer Brown is a country band with more than 30 years of experience and thousands of performances under their belt. Sawyer Brown's original members were the backing band for country-pop singer Don King. When King retired, the band decided to strike out on their own, named themselves Sawyer Brown after the street where they rehearsed, and promptly began playing, performing up to five sets each night in whatever venues they could find. The members of Saswyer Brown pride themselves on the connection that they feel with their fans, which arises from the band's commitment to singing about the beauty found in rural towns and quiet, common places.
The current members of Sawyer Brown are Mark Miller on lead vocals, Jim Scholten on bass guitar, Joe Smyth on drums, Gregg "Hobie" Hubbard in keyboards, and Shayne Hill on guitar. All but Hill are founding members of the band. Sawyer Brown got noticed during the 1983 season of Star Search. They auditioned for the show simply because doing so would get them a videotape of the band to use for promotions, but Sawyer Brown ended up winning the season's grand prize, which included a recording contract. Their first single made Top 40 country charts, and their second single, "Step That Step" hit No.1. Sawyer Brown gained a reputation as a "bubblegum pop" act, but that reputation faded in the 1990s as their sound matured. A string of albums that incorporated more serious ballads marked a change in the group's career. The albums Buick, The Dirt Road, Cafe on the Corner, and Outskirts of Town produced a string of hits, including two more No. 1 singles, "Some Girls Do" and "Thank God for You." The band was declared Vocal Band of the Year by TNN/ Music City News Country Music Awards for six consecutive years, won Video Group of the Year three times at the CMT Awards, and received the CMA's Horizon Award in 1985.
Newsletter Signup
Signup to be notified when new dates are added:
Sawyer Brown has
no current dates
scheduled at Grand Ole Opry.
Click here
for complete schedule. Sign up for newsletter to be notified when dates are added.