Sara Haze At Grand Ole Opry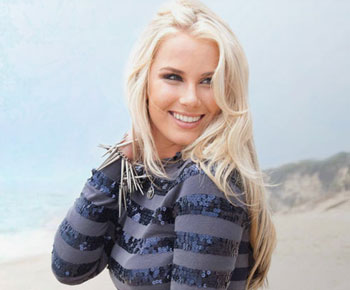 California-native, Sara Haze fell in love with singing and entertaining as a little girl. Her mother is a vocal coach so she started voice lessons as soon as she could. By age 12, she was writing and recording music for various television shows. Two years later, she already had more than 100 TV and film placements including The Hills, The Secret Life of the American Teenager, and America's Next Top Model. She had also begun recording her own music. During summer 2011, Sara took the leap with a move to Nashville. She signed a publishing deal with Universal Music and Paul Worley and immediately got to work writing and recording new music. "I believe that people are given talents and gifts for a reason, and I don't think they should be wasted. I was given the gift of music. It is my therapy, my inspiration, my life, my hope. It's my everything," Sara says. Sara is currently working on her first album.
Newsletter Signup
Signup to be notified when new dates are added:
Sara Haze has
no current dates
scheduled at Grand Ole Opry.
Click here
for complete schedule. Sign up for newsletter to be notified when dates are added.