Sara Evans At Grand Ole Opry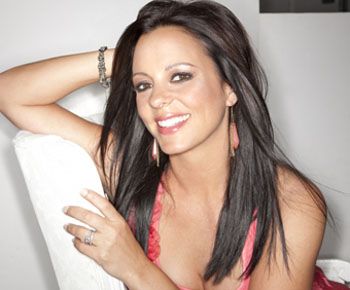 Born in Boonville, Missouri in 1971, Sara Evans was raised on a farm near New Franklin, Missouri. She was the oldest girl of seven children and, by the age of five, she was singing weekends in her family's band. By age sixteen, she began performing at a nightclub near Columbia, Missouri. In 1991, she moved to Nashville, Tennessee with dreams of becoming a country artist. She met Craig Schelske, a fellow musician, and left Nashville to move to Oregon in 1992; they married the year after. In 1995, she returned to Nashville to begin recording demos. Songwriter Harlan Howard was impressed by her demo of his song and decided to help her music career, eventually leading her to a contract with RCA Nashville. Her first album, Three Chords and the Truth, was released in '97 and received critical praise for its neotraditional country sound.
Her first Number One hit came with a single off her second album, No Place That Far, with the title song. Her third album, Born to Fly, released another Number One hit with the single "Born to Fly." The album released two more Top 10 hits, "I Could Not Ask for More" and "I Keep Looking." Her fourth album released more hits, with "Backseat of a Greyhound Bus," "Perfect" and "Suds in the Bucket." Since then, she has also made a Number One hit with the song "A Real Fine Place to Start" and "A Little Bit Stronger." She has also reached the Top 20 with songs like "Cheatin'," "You'll Always Be My Baby" and "As If."
2001 made Evans the most-nominated artist at the Country Music Association awards, with seven nominations. She won her first with "Born to Fly" as Video of the Year. In 2005, she won a nomination for the Academy of Country Music Awards with her album Restless. At the 2006 R&R awards, she won the Female Vocalist of the Year award, as well as the Top Female Vocalist award at the Academy of Country Music Awards. The BMI Country Awards, in 2007 and 2008, awarded her with the 50 Most Performed Country Songs Award for "You'll Always Be My Baby" and for "As If." She has also won a Dove Award for her work on Glory Revealed II: The Word of God in Worship.

Newsletter Signup
Signup to be notified when new dates are added:
Sara Evans has
no current dates
scheduled at Grand Ole Opry.
Click here
for complete schedule. Sign up for newsletter to be notified when dates are added.