Roy Clark At Grand Ole Opry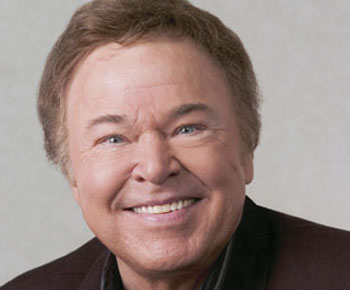 Born in April of 1933 in Meherrin, Virginia, Roy Clark is a country music artist best known for hosting the nationally televised country variety show Hee Haw for over twenty years. He has been a prominent figure in the country music industry both as a performer and for helping to popularize the genre. He began playing the banjo, the guitar and the mandolin at age fourteen and, by fifteen, won two National Banjo Championships and world banjo/guitar flatpick championships. In 1955, he became a regular on Jimmy Dean's Washington, D.C. television program and in 1960 he moved to Las Vegas to work as a guitarist in a band led by the former West Coast Western Swing bandleader-comedian Hank Penny. He also was in the backing band for Wanda Jackson, the Party Timers. In 1987, he became a member of the Grand Ole Opry.
In '63, Clark signed to Capitol Records and released three Top 10 hits. Since then, he has also released singles for Dot Records, ABC Records and MCA Records. Throughout the years, he has released over thirty studio albums and nearly seventy singles. Some of his most popular singles include "The Tips of My Fingers," "Yesterday, When I Was Young," "I Never Picked Cotton," "Thank God and Greyhound," "Come Live with Me," "Somewhere Between Love and Tomorrow," "Honeymoon Feelin'" and "If I Had to Do It All Over Again."
From 1970 to 1982, Clark has won a number of awards, including the CMA's Comedian of the Year, Entertainer of the Year, Instrumentalist of the Year, and Instrumental Group of the Year (with Buck Trent). He has also been named the 1972 ACM Entertainer of the Year and, in 1982, won a Grammy for Best Country Instrumental Performance, for his work on Alabama Jubilee.
On August 22, 1987, Clark was named a member of the Grand Ole Opry. In 2009, he was inducted into the Country Music Hall of Fame.
Newsletter Signup
Signup to be notified when new dates are added:
Roy Clark has
no current dates
scheduled at Grand Ole Opry.
Click here
for complete schedule. Sign up for newsletter to be notified when dates are added.