Rodney Crowell At Grand Ole Opry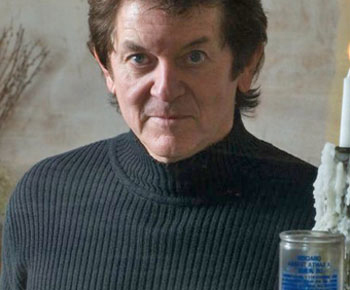 Grand Ole Opry guest artist Rodney Crowell was born in 1950 in Crosby, Texas. Coming from a musical family, he started playing the drums at elven in his father's band, played in a number of garage rock bands in Houston as a teen and, down the road, moved onto great success. His country-rock sound moved him to Nashville, Tennessee in 1972 and landed him a gig as a songwriter. After artist Emmylou Harris recorded one of his songs, "Till I Gain Control Again," she asked him to play rhythm guitar in her backing band, The Hot Band.
In 1977, he formed the group The Cherry Bombs with Vince Gill, Tony Brown and some other artists, then signed a solo deal with Warner Bros. Records the next year. He released his debut album that year, Ain't Living Long Like This. His second album featured the single "Ashes by Now," which reached Number Thirty-Seven on the Billboard Hot 100 in 1981. In the following year, he released a variety of Top 100 songs, including several Number One hits. His chart-toppers include songs like "It's Such a Small World," "I Couldn't Leave You If I Tried," "After All This Time" and "Above and Beyond." The 1990s led him to more success, with singles like "If Looks Could Kill," "Lovin' All Night" and "What Kind of Love."
In 2001, Crowell came back from a brief hiatus to release the album The Houston Kid, his first since 1995. The album included a duet that Crowell had recorded and released with Johnny Cash, his former father-in-law. In 2004, he joined back up with his band The Cherry Bombs for The Notorious Cherry Bombs album release. In 2011, he published a memoir of his life, Chinaberry Sidewalks.

Newsletter Signup
Signup to be notified when new dates are added:
Rodney Crowell has
no current dates
scheduled at Grand Ole Opry.
Click here
for complete schedule. Sign up for newsletter to be notified when dates are added.