Ray Pillow At Grand Ole Opry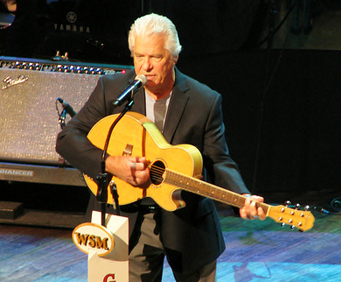 Encouraged to work as a pop artist, singer Ray Pillow never had the true "country boy" look to him, but he knew that all he ever would be was a country singer. Born in July of 1937 in Lynchburg, Virginia, Pillow currently has eighteen charted singles and has been a member of the Grand Ole Opry since 1966. He came to Nashville in '61 after winning regionals at the Pet Milk Talent Contest. He may have just narrowly missed first place in the finals, but his show gave him the opportunity to perform as a guest artist at the Grand Ole Opry. Five years later, he was a member of the prestigious show.
Pillow has charted in the Top 100 with every single he has released from 1965 to 1981. He reached the Top 25 with singles like "Thank You Ma'am," "I'll Take the Dog," "Volkswagen" and "Mr. Do It Yourself." He has also charted with songs like "Reconsider Me," "She's Doing It to Me Again" and "Countryfied."
In 1994, Pillow was added to the Country Music Hall of Fame by the state of Virginia. He has also worked directing others onto their professional paths, including Lee Greenwood. Pillow's publishing company published many of Lee's hits, like "God Bless the USA," the 1985 CMA Song of the Year. He is also well-known on Music Row as being the publisher who matches the right artist with the right song and the right recording company.

Newsletter Signup
Signup to be notified when new dates are added:
Ray Pillow has
no current dates
scheduled at Grand Ole Opry.
Click here
for complete schedule. Sign up for newsletter to be notified when dates are added.