Randy Houser At Grand Ole Opry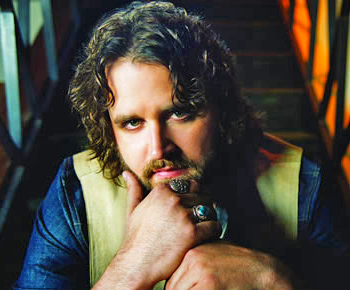 Country singer/songwriter Randy Houser has been interested in music since childhood. His father was a professional musician so it's only fitting that Houser started his first band at age 13. With this band, he played local gigs throughout high school. While in college at East Central Community College, he formed the band 10lb. Biscuit, which received quite the local following. This is when he realized that performing music could be profitable. So, in 2002, like most other country success stories, he picked up and moved to Nashville.
In Nashville, Houser kicked off his songwriting career. His first big hit was "Honky Tonk Badonkadonk," which was performed by Trace Adkins and landed at No. 5 on the Hot Country Songs Chart. After, the success from that song, Houser shifted his focus back to his true love of performing. In 2008, he signed a deal with Universal South Records and released his first single, "Anything Goes," which was the title track on his first album Anything Goes. "Boots On" from that album was his first Top 10 hit landing at No. 5 on the Country Music Songs Chart.
In 2010, he released They Call Me Cadillac with the hit single, "Whistlin' Dixie." The album peaked at No. 8 on the Top Country Album's Chart. Houser's other hit songs include "I'm All About It," "A Man Like Me," and "In God's Time."
Newsletter Signup
Signup to be notified when new dates are added:
Randy Houser has
no current dates
scheduled at Grand Ole Opry.
Click here
for complete schedule. Sign up for newsletter to be notified when dates are added.