Pam Tillis At Grand Ole Opry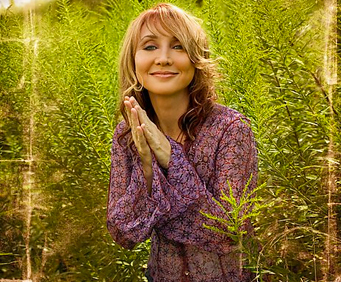 Pam Tillis, daughter of famous country singer/songwriter Mel Tillis, fell right into dad's footsteps as a country singer/songwriter. Growing up with a famous dad certainly helped Pam, she grew up in Nashville, made her debut on the Grand Ole Opry stage at age eight singing "Tom Dooley," and taught herself to play guitar by age 12. In high school, she was in two bands, a swing band and a folk duo. She left college after only a couple of years to work at her dad's songwriting publishing company. However, she was determined to make a career for herself so she moved to California in 1978 to form the jazz and rock band Freelight. After a year, she returned to her country roots in Nashville where she started to make her own mark out of her dad's shadow.
In 1989, Tillis signed with Arista Nashville and quickly released the single "Don't Tell Me What to Do," which peaked at No. 5 on the Country Music Charts. The song was included on her debut album Put Yourself in My Place, which included two other Top 10 hits and was later certified gold. In 1992, she released Homeward Looking Angel, which also was certified gold and it reached No. 10 on the Top Country Albums Chart. In 1994, she won her first major award, 'Top Female Vocalist' from the Country Music Association.
Tillis was inducted into the Grand Ole Opry on August 26, 2000, just seven years before she took the stage to induct her father. In 2002, she embraced her dad's legacy and released It's All Relative: Tillis Sings Tillis, a collection of Mel's material. Then in 2007, she launched her own record label, Stellar Cat Records and released RhineStoned. In 2012, she released Recollection, an album that features new versions of her past hits.
Newsletter Signup
Signup to be notified when new dates are added:
Pam Tillis has
no current dates
scheduled at Grand Ole Opry.
Click here
for complete schedule. Sign up for newsletter to be notified when dates are added.