Nashville Double Decker Bus Tour
Nashville Double Decker Bus Tour is no longer available.
Description
Enjoy the open air on the top deck of the double decker tour bus as you cruise around and experience a great view of Nashville.
An all-ages-friendly tour that is sure to impress, the Nashville Double Decker Bus Tour is an hour and fifteen minute adventure through Nashville's hottest spots. The beautiful sights and sounds of the city will intrigue and delight. Adult beverages are allowed on board and the bus has plenty of convenient storage space for strollers and wheelchairs, so you can truly sit back, relax, and enjoy the ride.
Detailed Tour Itinerary
Drive By
Drive By
The Ryman Auditorium in Nashville, TN
Seasonal home to the Grand Ole Opry, the Ryman Auditorium boasts a 2,362-seat venue famous for its live-performance shows. The Ryman stage was constructed in October of 1901 for the New York Metropolitan Opera Company. Big names to speak at the Ryman include President Teddy Roosevelt, Hellen Keller, and Charlie Chaplin. Performances were given by Harry Houdini, Katharine Hepburn, and many others. On June 5, 1943, the Grand Ole Opry moved to the Ryman and the rest is history.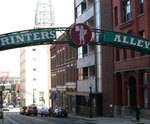 Drive By
Associated with the Nashville printing industry, Printers Alley became the center for Nashville's nightlife. Now filled with many famous clubs and restaurants, Printers Alley remains one of the must-see attractions of Nashville.
Drive By
Drive By
Tennessee State Capitol Building
Located on 600 Charlotte Ave in Nashville, the State Capitol of Tennessee opened in 1959. Learn about the location of the governor's office and the starting point of Tennessee Legislature.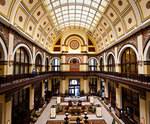 Drive By
Boasting beautiful architecture, Union Station in Nashville is a gorgeous former railroad station that offers history and Romanesque style.
Drive By
Drive By
Music Row in Nashville, TN
Just southwest of Downtown Nashville, Music Row is home to an abundance of recording studios, music venues, clubs, and restaurants. Elvis Presley even recorded in RCA Studio B, which is located in this musical hot-spot.
Drive By
Drive By
Vanderbilt University
A private research facility and university, Vanderbilt enrolls approximately 12,000 students. It is the perfect place for the academic-lovers in your party.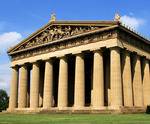 Drive By
Bringing a little taste of Greece to Nashville, the Parthenon is a full-scale replica of the famous Greek building. The Parthenon is now home to an art museum and offers an intriguing splash of foreign culture to your southern tour.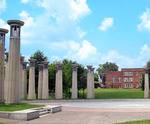 Drive By
Drive By
Bicentennial Capitol Mall State Park
Built to commemorate Nashville's statehood, the Bicentennial Mall State Park offers unique design elements as well as excerpts of Nashville's history. Located near the capitol, the Bicentennial Mall State Park offers a regal look into Nashville's government.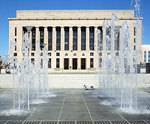 Drive By
Drive By
Public Square State Park
Located on 3rd Avenue and in front of City Hall, the Public Square State Park offers an interesting design including fountains and an observation tower.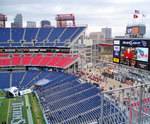 Drive By
Home to the Tennessee Titans, the Stadium is the perfect scene for any sports lover.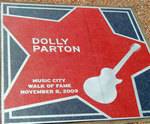 Drive By
Drive By
Music City Walk of Fame State Park
Sprawling across the Nashville Music Garden, the Music City Walk of Fame Park offers homage to the stars of Nashville.
Drive By
Drive By
Nashville Symphony Schermerhorn Symphony Center
Performing 140 concerts annually, it is no surprise that such a renowned orchestra calls Nashville its home.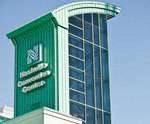 Drive By
Drive By
Nashville Convention Center
Home for business meetings and other commercial affairs, the Nashville Convention Center is located in the heart of Nashville and is the perfect spot to hold any convention.
Stops may change due to traffic, weather, maintenance, etc.
Hop aboard for a non-stop, all-ages, attraction-filled tour that will not only provide interesting information on all of Nashville's hot-spots, but also adds great memories to any Nashville vacation getaway. The Nashville Double Decker Bus Tour is definitely a must-have experience for any Nashville connoisseur.
Reviews
Shannon Prescott
TX
✓
Verified Traveler
Very informative and just the right amount of time to tour the downtown area.
Danielle Hays
MA
✓
Verified Traveler
We had a great time and learned a lot about the city. It was a good way to see a lot, but not walk a lot.
Patricia Clemons
FL
✓
Verified Traveler
" The tour was great!"
The tour was great! I would recommend it to anyone.
Don Maddox
Dallas, GA
✓
Verified Traveler
It was great, the guide/driver was great.