Michael W. Smith At Grand Ole Opry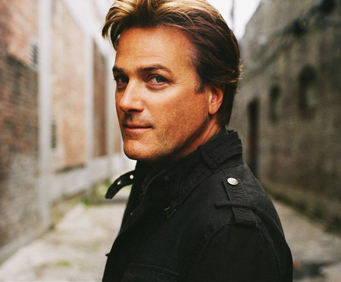 The love of music came to Micheal W. Smith at an early age; he wrote his first song at age 5. His love of music developed through church. At age 10, he devoted his life to Christianity and developed friendships with a group of older kids who shared the same faith. When his older friends went to college leaving him behind in high school, he really struggled with loneliness. At Marshall University, he began to play with various local bands. A friend encouraged him to move to Nashville to pursue music seriously so Smith made the leap in 1978 at age 21.
In 1981, he was signed as a songwriter with Meadowgreen Music where he went on to write a number of gospel hits. The next year, he was invited to play keyboards for Amy Grant. Finding talent in young Smith, Grant's managers strove to find a Christian record label but came up short so they created one called Reunion Records. Smith released his first album in 1983 titled Michael W. Smith Project. Michael wrote the music while his wife Debbie penned the lyrics. The album was very well-received, in fact it garnered Smith his first Grammy nomination.
By the time he released his second album Michael W. Smith 2, he was headlining his own tours. Throughout the 1990s, Smith released several albums and managed to on the Hot Adult Contemporary Chart with "Place in This World," "I Will Be Here for You," and "Love of My Life." In 1994, Smith opened a teen club named Rocketown in Nashville to give local youth a place to gather in a safe environment. In 1996, he founded Rocketown Records with his Reunion Records executive Don Donahue. In the 2000s, he released 2 completely instrumental albums and several gospel albums. He has had the chance to perform for Presidents and national leaders but he claims that his biggest accolade is his religious outreach and his family of 5 children with wife, Debbie.
To date, he has released 22 albums, 14 of which went certified gold and 5 went platinum, written ten books, sold more than 13 million albums, recorded 29 No. 1 Hit songs, won 40 Dove Awards, and 3 Grammy Awards.
Newsletter Signup
Signup to be notified when new dates are added:
Michael W. Smith has
no current dates
scheduled at Grand Ole Opry.
Click here
for complete schedule. Sign up for newsletter to be notified when dates are added.