Michael McDonald At Grand Ole Opry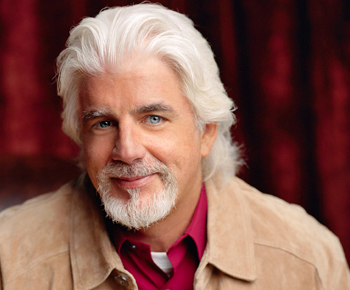 Five-time Grammy Award winning Michael McDonald was born in February of 1952 in St. Louis, Missouri. His musical career kicked off after he was discovered in 1970 while playing with the group Blue. Afterward, he moved to Los Angeles, where he became one of the many in-studio members of Steely Dan. He provided back-up vocals and keyboard on albums like Katy Lied and Aja. In 1975, McDonald moved on to become a member of the Doobie Brothers, where he recorded songs like "Real Love," "Takin' It to the Streets" and "What a Fool Believes." In 1982, he moved onto his solo career. In 2006, he made his Grand Ole Opry debut.
In his solo career, McDonald released eight studio albums and dozens of singles, including the Number Four hit "I Keep Forgettin' (Every Time You're Near)," the Number Seven single "Sweet Freedom," "I Gotta Try," "Sweet Freedom" and "All We Got," among others.
Throughout his career in the Doobie Brothers and as a solo artist, McDonald has acquired five Grammy Awards. In 1979, he was recognized with four awards for Record of the Year, Song of the Year and Best Arrangement Accompanying Vocals for "What a Fool Believes," as well as for Best Pop Vocal Performance by a Duo, Group or Chorus for the song "Minute by Minute." In 1984, he was, along with James Ingram, recognized with the Best R&B Performance by a Duo or Group with Vocals on the song "Yah Mo B There."
Currently, McDonald is still touring and recording. He has appeared on albums of artists of various genres, including Vince Gill and Chaka Khan. In 2006, he performed the classic "Busted," a tribute to Ray Charles, on the Grand Ole Opry for the first time.

Newsletter Signup
Signup to be notified when new dates are added:
Michael McDonald has
no current dates
scheduled at Grand Ole Opry.
Click here
for complete schedule. Sign up for newsletter to be notified when dates are added.