Michael Martin Murphey At Grand Ole Opry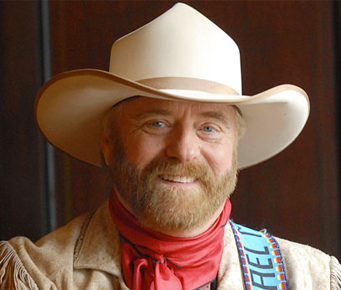 Grand Ole Opry guest star Michael Martin Murphey was born in the Dallas, Texas area in March of 1945. Throughout his childhood, he showed a great interest in the outdoors, cowboys and stories. He was inspired by the stories and songs of the cowboys and the writings of authors like Mark Twain and William Faulkner. He began writing poetry when he was young and grew a love of his uncle's old records of Hank Williams, Bob Wills and Woody Guthrie. When he was seventeen, he took his first "professional" music job and began playing western songs around a campfire at a Texas ranch. By the 60s, he was playing country, folk and rock music in clubs in Dallas.
After studying medieval history and literature in college, Murphey was signed with Sparrow Music company as a songwriter, where he made a name for himself in the folk music scene around Los Angeles. In the late 60s, he formed the Lewis & Clarke Expedition and recorded one self-titled album. Murphey's first big break came when his friend, one of the members of The Monkees, asked him to write the band a song, "What Am I Doing Hangin' Round." After the success of the album, Murphey began focusing more on his songwriting before moving back to Texas and becoming a part of the Outlaw country movement.
That year, in 1971, he was signed with A&M Records and, the following year, released his first album. Throughout his career, Murphey has since released over thirty studio albums. He has charted with singles like "A Mansion on the Hill," "Cherokee Fiddle," "Still Taking Chances" and "Will It Be Love By Morning" over thirty times. He has charted on the Country, Adult Contemporary, U.S. overall, Canadian Country and Canadian Adult Contemporary charts. His 1982 single "What's Forever For" and 1987 single "A Long Line of Love" both charted Number One on the Country charts, both in the U.S. and Canada. In 1975, his single "Wildfire" charted on the U.S. and the Canadian Adult Contemporary charts, as well.
Throughout the years, Murphey has also won countless awards and nominations, including a Grammy nomination for Best Bluegrass Album for Buckaroo Blue Grass. He has also been inducted into the Colorado, Nebraska and Texas Country Music Halls of Fame and the Western Music Association Hall of Fame. Murphey is a lifetime honorary member of the American Quarter Horse Association. He has been nominated for three CMA Awards and won the 1982 Academy of Country Music's Top New Male Vocalist award, among many other recognitions.

Newsletter Signup
Signup to be notified when new dates are added:
Michael Martin Murphey has
no current dates
scheduled at Grand Ole Opry.
Click here
for complete schedule. Sign up for newsletter to be notified when dates are added.