Mel Tillis At Grand Ole Opry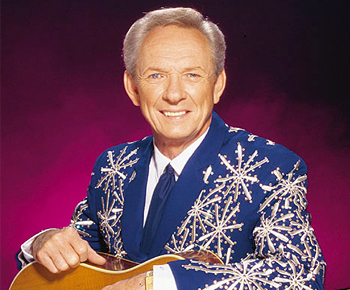 Mel Tillis has been stealing hearts with his country music for more than 60 years. His love of music started during childhood with drum and guitar lessons. At age 16, he won a local talent show. When he came of age, he joined the Air Force which stationed him in Okinawa, Japan. There, he formed a band called The Westerners that played at local nightclubs. He left the service in 1955 and moved to Nashville where he started writing songs. His first big hit was his song "I'm Tired" performed by Webb Pierce which was a No. 3 Country Charts Hit in 1957. Throughout the 50s and 60s, Tillis success is attributed to his songwriting.
In 1969, he achieved his major goal, reaching the Top 10 with his country hits, "These Lonely Hands of Mine" and "She'll Be Hanging Around Somewhere." The 70s was a whirlwind of successes for Tillis. He released hit after hit and easily reached the Country Top 10. In 1976, he released a pair of No. 1 hits, "Good Woman Blues" and "Heart Healer." Due to this success, Tillis won the CMA Awards most coveted award, Entertainer of the Year, in 1976. That same year, he was inducted into the Nashville Songwriters Hall of Fame.
After the whirlwind of the 70s, he continued to write songs throughout the 80s until building his own theater in Branson, MO, where he performed regularly until the early 2000s. In 1999, Broadcast Music, Inc. named him the "Songwriter of the Decade." He also received a special commendation from BMI in 2001 for 3 million broadcast radio plays of his song "Ruby, Don't Take Your Love to Town." On June 9, 2007, he was inducted into the Grand Ole Opry by his daughter, Pam Tillis, a successful country singer. He was also inducted into the Country Music Hall of Fame that year. On February 13, 2012, President Barack Obama awarded Tillis the "National Medal of Arts" for his country music songwriting and singing.
Throughout his career, Tillis has written more than 1,000 songs and released more than 60 albums and 36 Top Ten singles, nine of which were No. 1 hits. His biggest hits include, "I Ain't Never," "Good Woman Blues," and "Coca-Cola Cowboy."
Newsletter Signup
Signup to be notified when new dates are added:
Mel Tillis has
no current dates
scheduled at Grand Ole Opry.
Click here
for complete schedule. Sign up for newsletter to be notified when dates are added.