Mary Chapin Carpenter At Grand Ole Opry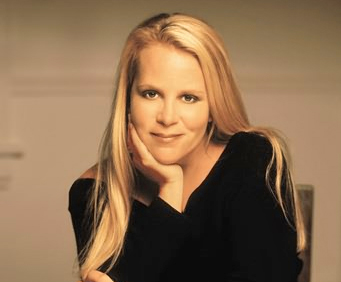 Born February 21, 1958 in Princeton, New York, Mary Chapin Carpenter's interest in music began with her sisters' albums of The Mamas & the Papas, the Beatles and Judy Collins. In high school, she often played the guitar and the piano, but she never considered a career in music until she graduated from The Taft School in 1976. Her father encouraged her, despite her nerves, to play at an open-mike bar. After graduating from Brown University five years later, she met guitarist John Jennings, who talked her into finally playing original material. A few years later, she had herself a deal with Columbia Records. Critics have argued that Carpenter's style reaches beyond the limits of just country and folk. Her sound has been described as "reminiscent of early Beatles or rollicking Motown" and a "wash of Beach Boys-style harmonies."
Her 1990 released single "Down at the Twist and Shout" is one of her most well-known songs to date. Other popular singles have included "Passionate Kisses," "He Thinks He'll Keep Her," "Quittin' Time," "I Feel Lucky," "I Take My Chances" and "Shut Up and Kiss Me," among others.
From the Academy of Country Music, the Country Music Association and the Grammy Awards, Carpenter has received a number of awards, including Top New Female Vocalist, Female Vocalist of the Year, Best Country Vocal Performance, Best Country Album and Top Female Vocalist.
She has released eleven studio albums, including one silver, two gold and three platinum certified albums. Nine of those eleven albums have peaked within the Top 20 U.S. Country charts.
Newsletter Signup
Signup to be notified when new dates are added:
Mary Chapin Carpenter has
no current dates
scheduled at Grand Ole Opry.
Click here
for complete schedule. Sign up for newsletter to be notified when dates are added.