Lee Greenwood At Grand Ole Opry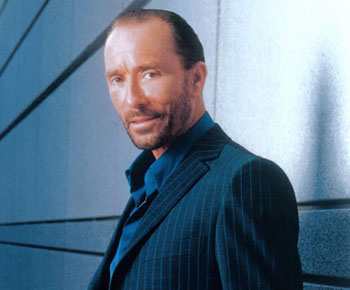 Best known for his song "God Bless the USA," country/pop artist Lee Greenwood was born in Los Angeles, California in 1942. At seven years old, he began singing in church and playing the piano and the saxophone. When he was nine, he became the member of a dance ensemble and, in 1962, he formed his first band, The Apollos. The band later changed its name to the Lee Greenwood Affair and mostly played pop music. The band played in casinos in Las Vegas before they disbanded in the 70s. In 1969, Greenwood joined the Chester Smith Band, where he had his first TV appearance. Shortly after, he began working with Del Reeves. In 1979, he was discovered by Larry McFaden, the bandleader and bassist of Mel Tillis, and was signed by MCA in Nashville in '81 with McFaden as his manager.
Greenwood's first single, "It Turns Me Inside Out," peaked in the Top 20 of the country charts. His next single, "Ring on Her Finger, Time on Her Hands," pushed him even further into the Top 10. His most well-known song, "God Bless the USA," was released in the early 1980s, though it regained popularity twice; it first resurfaced after the launch of Operation: Desert Storm in '91, and then again after the attacks of September 11th. In late 2001, it even re-entered the Top 20 on the country charts.
Greenwood has also had a handful of Number One hits, including "Going, Going, Gone," "Somebody's Gonna Love You," "Dixie Road," "Don't Underestimate My Love for You" and "Mornin' Ride."
Greenwood has also won a number of awards. He was named the Male Vocalist of the Year by the Country Music Association twice and his song "God Bless the USA" was dubbed the Song of the Year by the same organization. In November of 2008, President George W. Bush appointed him to a six-year term in the National Council on the Arts.
In 1995, Greenwood took a break from his touring schedule and took the time to build a theater in Sevierville, Tennessee, the "Lee Greenwood Theater." With the theater, Lee was still able to perform daily shows, while still spending time with his family. The theater closed after five seasons while Greenwood began touring again and is now host to a church.

Newsletter Signup
Signup to be notified when new dates are added:
Lee Greenwood has
no current dates
scheduled at Grand Ole Opry.
Click here
for complete schedule. Sign up for newsletter to be notified when dates are added.