Laura Cantrell At Grand Ole Opry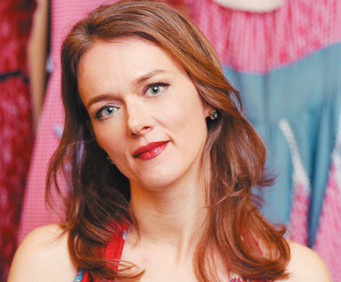 Laura Cantrell was born in 1967 and grew up in Nashville, Tennessee. She attended Columbia University, where she studied law and accounting. While there, she began deejaying for the university's radio station and joined with the station after graduation. In college, she began singing with local groups and befriended John Flansburgh of They Might Be Giants. In 1996, she released her first solo material, an extended play on Flansburgh's "Hello CD of the Month Club."
Throughout the ten years that Cantrell has been a recording artist, she has released three albums, Not the Tremblin' Kind, When the Roses Bloom Again and Humming by the Flowered Vine. Her songs have included those like "Little Bit of You," "The Whiskey Makes You Sweeter," "Too Late for Tonight," "All the Same to You," "What You Said," "Bees" and "California Rose." "Bees" is a song that is dedicated to the passing of British DJ John Peel, who called Not the Tremblin' Kind his "favorite record of the last ten years, possibly [his] life."
The album Humming by the Flowered Vine was listed on the Top 100 Editor's Picks of 2005 by Amazon.com. Her music has been praised in The New York Times, "O" Magazine, Elle and the Wall Street Journal. Cantrell has toured in the U.K., Europe and Ireland throughout her career. She has also appeared on NPR's "All Things Considered," "On Point" and "Weekend Edition," and has performed for "A Prairie Home Companion," "Mountain Stage," "Late Night with Conan O'Brien" and the Grand Ole Opry.
Cantrell has released a recording in contribution to Kitty Wells, one of her heroines. Kitty Wells Dresses: Songs of the Queen of Country Music is a reflection on feminism in country music.
Newsletter Signup
Signup to be notified when new dates are added:
Laura Cantrell has
no current dates
scheduled at Grand Ole Opry.
Click here
for complete schedule. Sign up for newsletter to be notified when dates are added.