Larry Sparks At Grand Ole Opry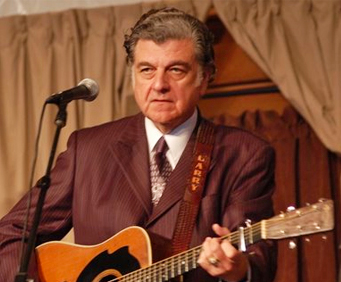 Bluegrass singer and guitarist Larry Sparks was born in September of 1947 in Lebanon, Ohio. As a kid, he grew up listening to the Grand Ole Opry, on which he would later become a guest artist. Sparks learned to play guitar at a young age, influenced by artists like Wayne Raney, the Stanley Brothers, Tommy Sutton and Paul "Moon" Mullins. After playing in country and rock bands in high school, Sparks joined the Stanley Brothers, kicking off his career in bluegrass.
After leaving the Stanley Brothers, Sparks formed his own band around 1970, The Lonesome Ramblers. The band recorded for various labels in the 70s and 80s. Their 1982 album Dark Hollow, was released as a strong-selling album and won the band critical acclaim. In the 90s, the band continued strong, releasing several albums then and into the 2000s.
Sparks has released over twenty albums over his career and still makes appearances on the Grand Ole Opry stage, the show that helped instill a love of music in him.
Newsletter Signup
Signup to be notified when new dates are added:
Larry Sparks has
no current dates
scheduled at Grand Ole Opry.
Click here
for complete schedule. Sign up for newsletter to be notified when dates are added.