Kristy Lee Cook At Grand Ole Opry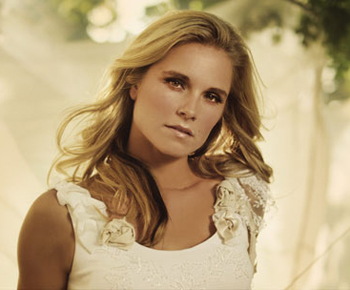 Country singer Kristy Lee Cook began her rise to fame after her presence on the reality television show American Idol. Cook, born in Seattle in 1984, competed on the seventh season of the show, placing in the Top 7 before her elimination. After Idol ended, Cook performed with her other Top 10 finalists on the American Idols LIVE! Tour 2008 before moving on to sign with Arista Nashville. With Arista, Cook released her debut album Why Wait in 2008.
Off Why Wait, Cook released her Top 30 single "15 Minutes of Shame." She has since released one more single, "Airborne Ranger Infantry." The single was based off her father's experiences in the Army during the Vietnam War. He had written poems about those experiences, from which Cook took lines directly from to put into the lyrics of the song.
Also in 2008, Cook made her Grand Ole Opry debut appearance. She has also hosted The Outdoor Channel's "Outdoors 10 Best" show and had a reality show, "Goin' Country," on the same channel.
Newsletter Signup
Signup to be notified when new dates are added:
Kristy Lee Cook has
no current dates
scheduled at Grand Ole Opry.
Click here
for complete schedule. Sign up for newsletter to be notified when dates are added.