Kree Harrison At Grand Ole Opry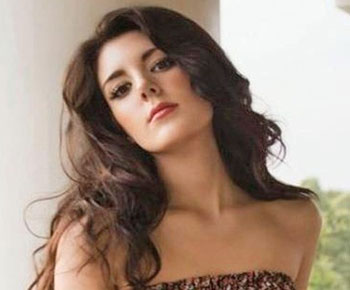 American Idol runner-up, Kree Harrison made her debut on the Grand Ole Opry stage on June 4, 2013, just 3 weeks after finishing second place on the hit TV show. Kree Harrison was born on May 17, 1990 and she began singing as soon as she could speak. At age 3, Harrison asker her church pastor if she could perform a song during church. He said yes and assumed that she would sing a kid's song such as "Jesus Loves Me." She surprised the entire congregation with "El Shaddai" by Amy Grant. Her pastor says he knew then that she had a very special gift. Growing up, she sang as often as she could and anywhere she could – rodeos, talent contests, weddings, etc. At age 8, she opened for legendary R& B performer Percy Sledge who is perhaps best known for recording the hit "When a Man Loves a Woman." When her father died in a plane crash in 2001, her mother decided to embrace her musical ambitions with a move to Nashville. The move was fueled by Harrison's development deal with Lyric Street Records that she earned at age 10. As a teenager, Harrison found herself writing songs with Trey Bruce and Rebecca Lynn Howard. She was performing at all the local Nashville venues and making great contacts. When her mother was killed in a traffic accident in 2009 Harrison turned to music to stay strong. Still, with no huge deals under her belt, she auditioned for American Idol in early 2013. She auditioned with a song she wrote for her mother and nailed it. During her Idol career, she was sent to the bottom two only once. She celebrated her 23rd birthday the day after finishing second to Idol winner Candice Glover. That day, she was invited to make her Grand Ole Opry on June 4, 2013. "That's the best birthday present I've ever gotten in my life… It's going to be hard not to kiss that circle," she said. We have a feeling Kree Harrison is destined for greatness.
Newsletter Signup
Signup to be notified when new dates are added:
Kree Harrison has
no current dates
scheduled at Grand Ole Opry.
Click here
for complete schedule. Sign up for newsletter to be notified when dates are added.