Kellie Pickler At Grand Ole Opry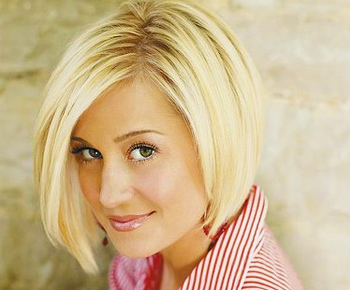 Kellie Pickler won the hearts of country music fans as a contestant on the fifth season of American Idol. She finished sixth in the contest, but has since achieved great success.
Pickler was raised by her grandparents in the small town of Albermarle, North Carolina. After her rise to stardom, she was awarded Albermarle's key to the city. Pickler's debut album, Small Town Girl, is certified gold and contained three charting singles: "Red High Heels," "Things That never Cross a Man's Mind," and "I Wonder." She's also released two more albums, Kellie Pickler and 100 Proof, and more recent hit singles include "Tough," "Best Days of Your Life," and "Don't You Know You're Beautiful." Pickler is involved in several philanthropic projects, among them St. Jude's Children's Hospital.
Pickler won a CMA Songwriter Award for "Best Days of Your Life" and has also received three CMT awards. The American Society of Composers, Authors, and Publishers have awarded Pickler two songwriter awards for "Red High Heels" and "Best Days of Your Life."
Newsletter Signup
Signup to be notified when new dates are added:
Upcoming Dates at Grand Ole Opry: