Katie Armiger At Grand Ole Opry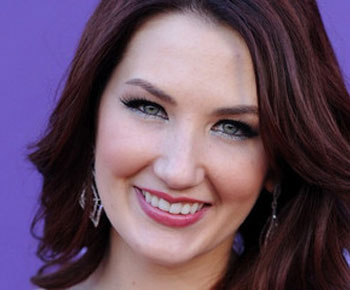 Born in Sugar Land, Texas, the talented Katie Armiger is a rising up-and-comer in the country music scene. Her stirring lyrics and strong vocals are a testament to her top talents as a country music artist.
At age 14, she won her first talent contest sponsored by a Houston radio station. Her prize was a demo recording session in Nashville. By and by, that demo turned into a full-length album that sealed her a record deal with Cold River Records. Just 2 years later, she had an apartment in Nashville and she took up home schooling in order to focus on her career. That year, she released her self-titled album on August 21, 2007. She garnered some attention but she still had some work to do.
It wasn't until her third album, Confessions of a Nice Girl, that she began to pop up on the billboard charts. The songs off of that album, "Kiss Me Now," "Best Song Ever," and "I Do But Bo I," gained her some radio and name recognition. Touring with Brad Paisley, Dierks Bentley, Little Big Town, Darius Rucker, and Kellie Pickler gained her some recognition as well.
In 2013, she released Fall Into Me, which debuted at No. 7 on the US Country Music Charts. She co-wrote every song on the 14 track album because she wanted the album to feel very personal to her. Fan favorites on the album include, "Playin' With Fire," "Cardboard Boxes," and "Okay Alone." Armiger made her Grand Ole Opry debut on September 23, 2011. To commemorate the accomplishment, she named her dog Opry.
Now she has made it all the way to the Grand Ole Opry, where she can show her talents on the grandest stage country music has to offer. This is one performance you aren't soon to forget!
Newsletter Signup
Signup to be notified when new dates are added:
Katie Armiger has
no current dates
scheduled at Grand Ole Opry.
Click here
for complete schedule. Sign up for newsletter to be notified when dates are added.