Jon Pardi At Grand Ole Opry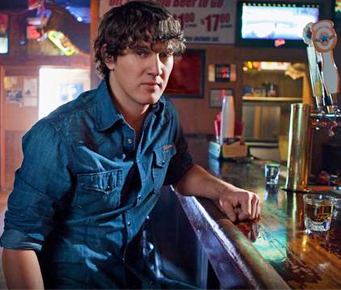 Jon Pardi's interest in music was earned from a grandmother who love classic country and owned a karaoke machine. At a young age, he developed a love for Alan Jackson, Dwight Yoakam, George Strait, and Hank Jr. At age 7, he shocked his family with his own rendition of "Friends in Low Places" at his dad's 30th birthday. It was around this time that he demanded to take guitar lessons instead of music class at school because he wanted sing and play guitar like his heroes.
By age 12 he was writing his own songs. By age 14 he was performing in his first band. Throughout high school, he took more of an interest in music than sports and homework which prompted him to perform in small venues all over his hometown in Dixon, California. In college, he started the band Northern Comfort with a couple of buddies and had a blast playing for three years. Three years that he spent dreaming of making it in Nashville.
Finally in 2008 at age 28 he decided to take the leap and move to Nashville. "I felt like I was ready and I started out on February 23, 2008, with my mom crying as I drove away," he said. He arrived in Nashville with his dog, his PA system, and $7,000 that he'd saved, hoping for the best. About a year after moving, he landed a publishing deal and he began churning out songs in between his time spent playing for record labels, playing in clubs and bars, and playing wherever he could. Finally, he caught the attention of Capitol Records who signed him and sent him to the studio to start recording.
In early 2012 he released his debut single "Missin' You Crazy" which peaked at No. 29 on the Top Country Songs Chart. His debut album is set to come out in 2013 and he can't wait. "I know I'm lucky to be doing what I'm doing," he says. "I could be back working construction or installing air conditioners in an attic that's at 115 degrees. There are a lot of people who work awfully hard to make a dollar. I'm glad the hard work I'm doing now goes into something I love this much. It makes me really happy to be here doing music."
Jon Pardi made his debut on the Grand Ole Opry stage on October 17, 2012.
Newsletter Signup
Signup to be notified when new dates are added:
Jon Pardi has
no current dates
scheduled at Grand Ole Opry.
Click here
for complete schedule. Sign up for newsletter to be notified when dates are added.