John Jorgenson Bluegrass Band At Grand Ole Opry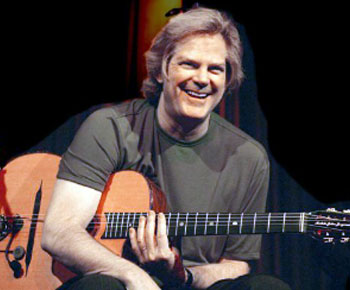 Known for his blistering guitar licks and mastery of a broad musical palette, John Jorgenson has earned a reputation as a world-class musician and guitarist who has collaborated with the likes of Elton John, Luciano Pavarotti, Bonnie Raitt, and Bob Dylan. In addition to acoustic and electric guitars, he is also skilled with the saxophone, clarinet, bouzouki, pedal steel guitar, mandolin, and vocals, and he has garnered recognition for contributing to numerous platinum-selling and Grammy-winning albums.
First coming to national attention in the mid '80s as co-founder of successful country-rock act The Desert Rose Band, an eclectic array of artists including Bonnie Raitt, Bob Seger, and Barbra Streisand were drawn to add John's artistry to their own recordings. Having been a fan of The Desert Rose Band, Elton John invited John to join his band in 1994 for an 18-month tour that stretch into a six-year stint of touring, recording, and TV appearances. John continues to expand his dynamic range of musical offerings, exploring new elements of world music, bluegrass, rock, and classical, as well as exploring gypsy jazz.
John brings all of these elements and exciting abilities to the John Jorgenson Bluegrass Band, which features Herb Pedersen on banjo, guitar, and vocals, Jon Randall on guitar and vocals, and Mark Fain on bass. John and Herb Pedersen were two or the three founding members of The Desert Rose Band in the '80s.
Newsletter Signup
Signup to be notified when new dates are added:
John Jorgenson Bluegrass Band has
no current dates
scheduled at Grand Ole Opry.
Click here
for complete schedule. Sign up for newsletter to be notified when dates are added.