John Berry At Grand Ole Opry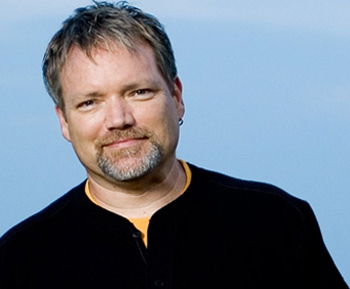 Country music singer and songwriter John Berry was born September 14, 1959, in Aiken, South Carolina. He has been recording songs since 1979, with more than 15 studio albums (1 platinum and 2 gold), nineteen Billboard Hot Country songs, and nominations for some of the most prestigious awards under his name. Berry took up a love for music at an early age, learning how to play the guitar at age 12. He was inspired by artists like James Taylor, Harry Chapin and John Denver and takes their sounds into his own music, mixing soul, gospel and country in his style. He began playing solo acoustic shows, helping him to create a name for himself and a following. Before signing to Liberty Records in 1992, he self-produced six albums.
Some of his top singles have included "Your Love Amazes Me" (which reached No. 1 on the U.S. Country charts), "Standing on the Edge of Goodbye," "She's Taken a Shine," "You and Only You," "I Think About It All the Time" and "I Will, If You Will."
In 1995, Berry was nominated for the CMA Top Male Vocalist award and won the Horizon Award. He was also nominated for a Grammy for "Your Love Amazes Me." He was named an honorary inductee at the Modeling Association of America into the Modeling Hall of Fame as a role model. Berry is involved in many charitable causes, like fighting children's diseases, The American Red Cross and Cystic Fibrosis. He has been known to lend his name to adult literacy causes and Haven Hospice. He has received praise from both George H.W. Bush and his wife Barbara and performed at the former president's birthday party.
When Berry was 19, he was struck by a car while riding his motorcycle. Both of his legs and his left hip were broken and doctors feared he would not be able to walk again. After several months in physical therapy, he was able to begin using his legs again. However, during that time he would perform by sitting on a stool and playing guitar. "That's all I've ever done since," he claims. In 1994, he began suffering from terrible headaches, lost his appetite and even lost consciousness during a concert. At the hospital, doctors found a cyst in the third ventricle of his brain. Though the cyst has been removed, Berry suffers from short-term memory loss. None of the negative events in his life have kept Berry from doing what he loves, though. If he forgets the lyrics, he uses humor to keep the crowd entertained and the assistance of his wife, Robin, who uses sign language to help him remember. His first No. 1 single, "Your Love Amazes Me," was celebrated from Berry's hospital bed after brain surgery. Everything he has overcome in his life has made him an inspiration to his fans.
Newsletter Signup
Signup to be notified when new dates are added:
John Berry has
no current dates
scheduled at Grand Ole Opry.
Click here
for complete schedule. Sign up for newsletter to be notified when dates are added.