Jerrod Niemann At Grand Ole Opry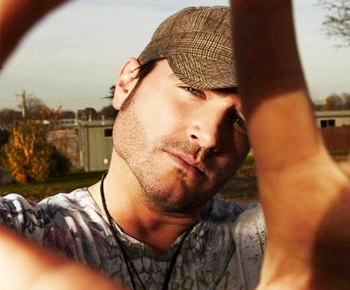 Country music star Jerrod Niemann has been active since the late 1990s, with his first Number One hit coming in 2010. Niemann was born in July of 1979 in Harper, Kansas, raised in Liberal. Early on, he was inspired by acts like Lefty Frizzell, Keith Whitley and George Strait and learned to play guitar on one autographed by Tracy Lawrence. In the late 90s, he began his professional music career singing in clubs and bars in Texas before releasing his debut album in 1999. The next year, he moved to Nashville. In 2006, he signed with Category 5 Records and charted for the first time with his single "I Love Women (My Momma Can't Stand)."
His next song, "The One That Got Away," did not chart, but he followed it up with the success of 2010's "Lover, Lover." The song was also certified Platinum in the U.S. The same year, his single "What Do You Want" was certified Gold and reached the Number Four spot on the charts. He has charted in the Top 20 twice more, with "One More Drinkin' Song" and "Shinin' on Me."
Niemann has also worked in his career as a songwriter. In 2001, he was contacted by artist Garth Brooks to collaborate with Richie Brown. Niemann co-wrote three singles for Garth Brooks: "Good Ride Cowboy," "That Girl Is a Cowboy" and "Midnight Sun." "Good Ride Cowboy" earned Niemann a Broadcast Music Incorporated award, being one of the most played country songs of the year. Niemann has also worked with Jamey Johnson, Neal McCoy, John Anderson, Flynnville Train and Zona Jones, among others.

Newsletter Signup
Signup to be notified when new dates are added:
Jerrod Niemann has
no current dates
scheduled at Grand Ole Opry.
Click here
for complete schedule. Sign up for newsletter to be notified when dates are added.