Jenn Bostic At Grand Ole Opry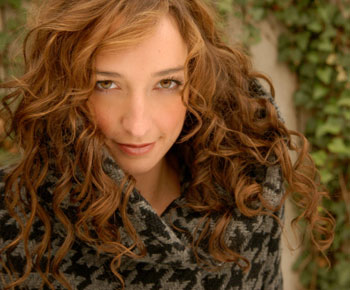 Award-winning Country and Western singer and songwriter Jenn Bostic was born in 1986 in Philadelphia, Pennsylvania. Shortly after her birth, her family moved to Waconia, Minnesota, where Bostic spent most of her childhood. Bostic's father, who was also a musician, was killed in a motor accident when Jenn was just ten years old. This event inspired was the main reason Bostic decided to pursue a career as a musician. She claims that it is through her music that she can really feel her dad's presence, even today. Bostic studied music education at Berklee College of Music in Boston, before moving to Nashville, where she became a regular performer and participated in writers' rounds.
Bostic's style was at first described as "too pop for country and too country for pop," but she would eventually overcome such critic and go on to tour the United States, release her first album in 2012, and be recognized with five awards at the 2012 Independent Country Music Association Awards.
Bostic's first album, Jealous, featured songs like "Jealous of the Angels," which landed her those five awards, for Overall Winner, Best Female Country Artist, Best Musician, Best Songwriter and Country Music Song of the Year. The song was inspired by her father and became popular in the United Kingdom, as well. It became a Top 10 Most Played song of the week on a U.K. radio station and reached over one million views on YouTube.
Newsletter Signup
Signup to be notified when new dates are added:
Jenn Bostic has
no current dates
scheduled at Grand Ole Opry.
Click here
for complete schedule. Sign up for newsletter to be notified when dates are added.