Jamie O'Neal At Grand Ole Opry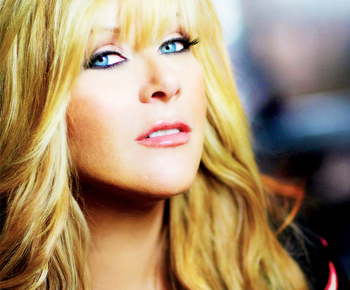 Contemporary country singer Jamie O'Neal has found great success in her career, with two Number One singles and three Grammy nominations to her name. Born in 1966 in Sydney, Australia, O'Neal has lived most of her life on the stage, performing in her family's band since she was just eight years old. She has been around the States, as well, living in Vegas, Los Angeles, Louisville and Nashville three times. In 2000, she signed with Mercury Nashville, where she began working on her debut single, "There Is No Arizona." The song debuted at Number Sixty-Nine, though, by February 2001, it became her first Number One hit.
Her second single, "When I Think about Angels," became her second Number One hit as well, the following year. She has charted in the Top 50 eight more times, with the Top 25 singles "Shiver" and "Trying to Find Atlantis," the Top 5 single "Somebody's Hero" and the Top 30 single "I Love My Life," among others.
In 2012, O'Neal started her own label, Momentum Label Group, with Rachele Lynae as the flagship artist. Lynae's debut single, "Party 'Til the Cows Come Home," was released in March of that year.
O'Neal's first album, Shiver, was certified Gold by the RIAA. Her two Number One hits gave her Grammy nominations as songwriter for Country Song of the Year. She has also been named Top New Female by the Academy of Country Music, and Billboard has named her Top New Country Artist. Gavin has named her Top Country Artist before, as well.

Newsletter Signup
Signup to be notified when new dates are added:
Jamie O'Neal has
no current dates
scheduled at Grand Ole Opry.
Click here
for complete schedule. Sign up for newsletter to be notified when dates are added.