Jack Ingram At Grand Ole Opry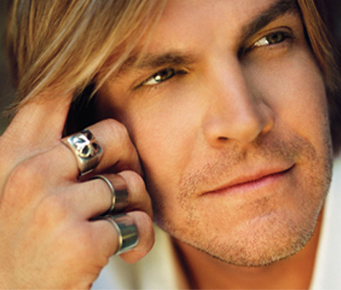 Jack Ingram's journey to stardom began in Houston Texas in a high school drama class. Ingram remembers the rush that he got from standing on the stage, "All of a sudden there was this pressure and this element of having to deliver right nowin front of a crowd, and if you don't you fall on your ass. And that got me."
While in college at Southern Methodist University, he played at an open mic night to feel the rush again. It wasn't long until Ingram was performing for packed bars in Dallas and Houston. However, not happy with his performance, he set out to be the musician he was imagining in his head. It didn't take long before he gained attention from record labels who were enamored with his writing and signature performance.
In 1995, Nashville's Rising Tide label signed him and re-issued two of his independent albums and a live disc. In 1997, he released his debut studio album, Livin' or Dyin' with the hits, "That's Not Me" and "Flutter."
In 2005, Ingram signed with Big Machine Records and released a pre-dominantly live album Live: Wherever You Are. The title track "Wherever You Are" became his first No. 1 hit on the Hot Country Songs Chart. In 2008, he released This Is It, which produced the No. 18 hit, "Measure of a Man" and the No. 24 hit, "Maybe She'll Get Lonely." That year, he won the Academy of Country Music award for Top New Male Vocalist.
His latest album Big Dreams High Hopes, which was released in 2009,features songs about his latest venture, becoming a father.
Ingram's hit songs include, "Barbie Doll," "Free," "Barefoot and Crazy," and "Seeing Stars."
Newsletter Signup
Signup to be notified when new dates are added:
Jack Ingram has
no current dates
scheduled at Grand Ole Opry.
Click here
for complete schedule. Sign up for newsletter to be notified when dates are added.