IIIrd Tyme Out At Grand Ole Opry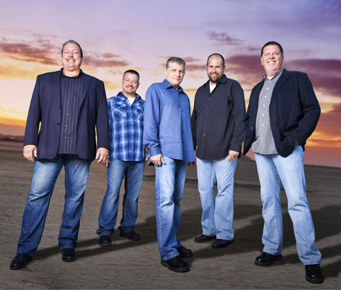 IIIrd Tyme Out is an all-star Georgia bluegrass group. One of the leading lights on 1990s bluegrass, IIIrd Tyme Out is known for their prolific output and skillful musicianship. Equally at home playing elaborate string tunes or harmonizing for a capella songs, IIIrd Tyme Out is one of the best-selling bluegrass acts of all time.
The band formed in 1991 and experienced success almost over night. Members Russell Moore (lead vocals and guitar), Justin Haynes (fiddle and vocals), Steve Dilling (banjo and vocals), Edgar Loudermilk (bass and vocals), and Wayne Benson (mandolin and vocals) are each strong musicians in their own right, with years of professional experience and accolades. The band's name references that this is frontman Moore's third bluegrass band.
IIIrd Tyme Out has recorded 13 studio albums, plus two greatest hits compilations. The band has received many of the genre's top honors. They are 7-time winners of the IBMA Award for Vocal Group of the Year and have also received multiple awards from the SPBGMA. Their smooth harmonies have made them a favorite on bluegrass radio, and they are frequent guests at the Grand Ole Opry and make regular TV appearances on RFD and GAC. IIIrd Tyme Out has a diverse catalog of songs and incorporate a strong bluegrass influence and recorded a full gospel album, Living on the Other Side. IIIrd Tyme Out's biggest hits include "John and Mary," "Pretty Little Girl from Galax," "Giving My Soul Back to Him," "Only You," and "Blue Moon of Kentucky."
Newsletter Signup
Signup to be notified when new dates are added:
IIIrd Tyme Out has
no current dates
scheduled at Grand Ole Opry.
Click here
for complete schedule. Sign up for newsletter to be notified when dates are added.