Greg Bates At Grand Ole Opry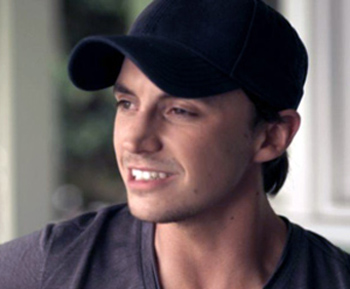 Born in Nashville, Tennessee, Greg Bates represents the sound and quality of Nashville and country music in his lyrics. He is a product of what has come to be known as the "Music City" and rejects the temptations of fame by capturing the essence in the lyrics. Bates has yet to release an album yet, though one is in the works with Republic Nashville. At just 24 years of age, Bates is a singer, songwriter and guitarist who lists Randy Travis, Dwight Yoakman and Alan Jackson as his inspirations.
Growing up in Nashville, Bates went to school with the children of popular songwriters. The parents would host events called writers' rounds at Bates' elementary school to raise money. At the writers' rounds, they would play some of their hit songs. These writers' rounds were what kick started his love for music. "The first day that I figured out that you can tell a story with three chords in three minutes and just kill somebody emotionally, I was hooked," he says. "The stories are what really drew me to country music." And Bates lets these stories show through his lyrics.
Bates and his younger brother formed a band. Throughout town, they would play George Strait covers, as well as Greg's own lyrics. Because he held a strong love for performing, Bates wanted to earn a degree from Belmont University, which he succeeded in doing. After, he was 100% committed to making music. "All I wanted to do was write," he claims. He describes the next year and a half that it took for him to create his first album as one of solitude. His first album, a self-titled one, was produced by Jimmy Ritchey. The 10 songs that it consists of were all written by Greg. He aspires to get back to the traditional sounds of country music, writing and performing the style of music that he grew up listening to. His first single, "Did It for the Girl" was released in 2012 and made it to No. 14 on the U.S. Country charts, No. 12 on the U.S. Country Airplay charts and No. 80 on the U.S. charts.
Newsletter Signup
Signup to be notified when new dates are added:
Greg Bates has
no current dates
scheduled at Grand Ole Opry.
Click here
for complete schedule. Sign up for newsletter to be notified when dates are added.