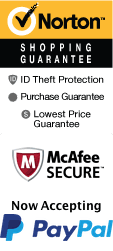 YOUR PEACE OF MIND IS OUR TOP PRIORITY
Should you need to cancel at any time, you have up to 48 hours from your vacation start date to do so for a 100% future travel credit.
Grand Ole Opry

116 Fifth Avenue North Nashville, TN 37219
1-800-987-9852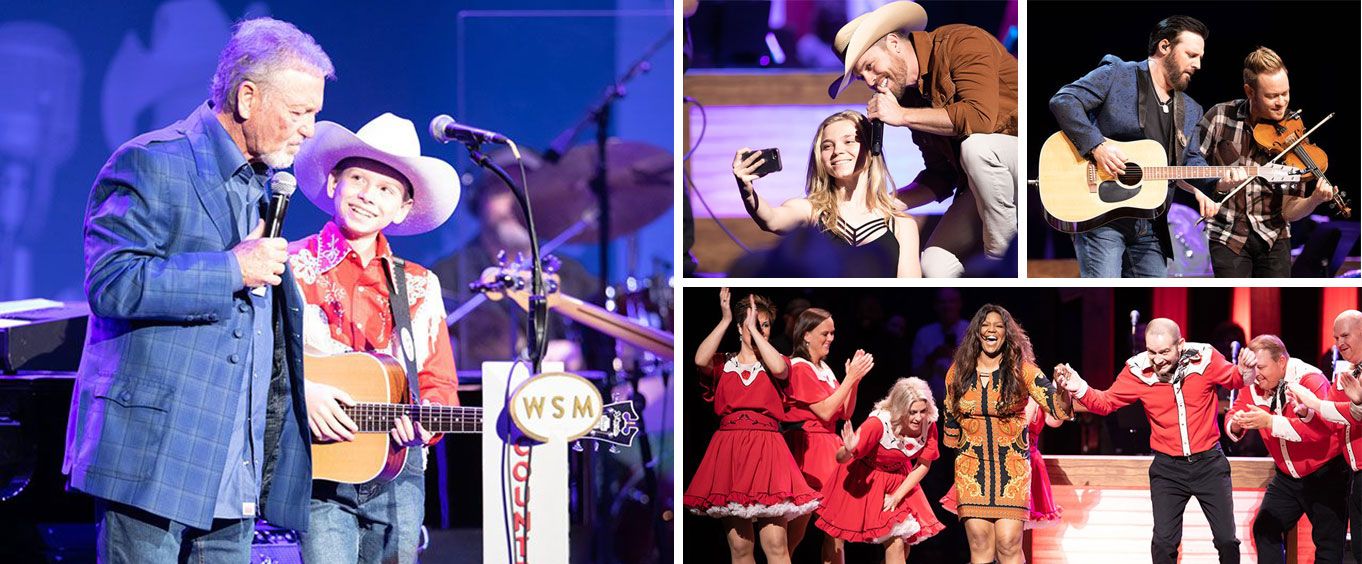 Description
Grand Ole Opry Photos (20)
Customer Photos (207)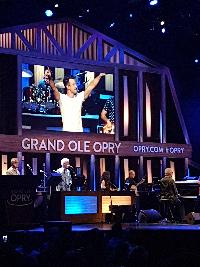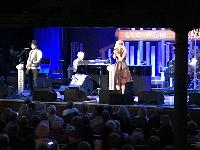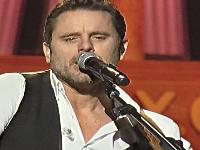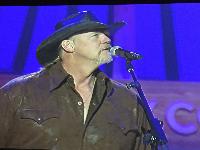 Due to COVID-19, masks must be worn inside the music show venue at all times. There will be no food or beveraged served inside the venue, but the Opry Back Porch BBQ food truck is located on the plaza.
The Grand Ole Opry music show in Nashville has become synonymous with Nashville entertainment for nearly a century. There is no better way to spend amazing Saturday nights in Nashville TN than with a visit to this famous venue! There are always surprises at the shows, and you never know when your favorite may be performing. The venue was also once home to amazing performances from the late Johnny Cash, Patsy Cline, and Troy Gentry. Make it your turn to be part of this exciting American tradition by reserving your ticket today.
The Grand Ole Opry can be found in the downtown Nashville area nearby other famous attractions such as the Country Music Hall of Fame and Museum and the Ryman Auditorium. There are also nearby hotel options including the famous Gaylord Opryland. If you have dreams of seeing the greatest country music performances in the world, do not miss out on this concert! Get your Grand Ole Opry tickets and feast your eyes and ears upon some quality entertainment and music as it storms the famous stage in Nashville, TN!
Please Note: The show schedule does not release final lineups until the Wednesday prior to each performance. This list will be updated weekly as new performers are confirmed and added to the lineup and the official Grand Ole Opry schedule.
Performers will be added to the following dates as they are scheduled.
History of The Grand Ole Opry
Established in 1925 as the WSM Barn Dance, Grand Ole Opry House got its humble roots thanks to the career of George D. Hay who launched the first performance in the Opry House alongside Uncle Jimmy Thompson. The Grand Ole Opry Broadcast brought legendary music to listeners every Saturday night. Momentum began after having countless performances and gaining a huge following, forcing it to expand and move to the Ryman Auditorium until 1974. Opry broadcasts and the live audience experience truly shaped the way that country music was performed. Each artist featured on the Opry schedule achieved a great success, as each performer was carefully selected by the executive producer of the shows.
By the time the Opry stage moved venues, the radio broadcast had gained so much popularity that it was drawing the attention of thousands including country legends. Johnny Cash was a famous member alongside Reba McEntire, Roy Acuff, Vince Gill, Minnie Pearl, Marty Stuart, Porter Wagoner, Earl Scruggs, Blake Shelton,Trace Adkins, Alan Jackson, Loretta Lynn, and other famed country artists. Newest member inductions included Luke Combs, Mark Wills, and Kelsea Ballerini. Because the traditional Grand Ole Opry show has made such a huge impact on the country music industry throughout the years, this is a huge honor and is considered to be on par with a Hall of Fame induction. Some of the other notable Grand Ole Opry member inductions include that of the Oak Ridge Boys, John Conlee, Dierks Bentley, Garth Brooks, and Terri Clark. Each of these country musicians and superstars have shaped the Nashville music industry. These Grand Ole Opry performances all go down in history, as these performances can be the most important event that a musician can achieve. Take a night out on the town to see an Opry Show! Enjoy comfy mezzanine seating or main floor digs as you become part of this Nashville legend!
Currently, the Opry Nashville house features a variety of contemporary country music stars to delight modern audience members. As well as paying homage to the late greats who shaped the genre, the venue is the perfect way for current stars to get a good start on their careers. Recent performers have included the Charlie Daniels Band, Dierks Bentley, and Brad Paisley. So whether you want to explore the talents of those legends of the past or enjoy country music in its modern form, there truly is something for everyone. Plus, there is no better way to celebrate the genre than to become a part of one of these Grand Old Opry concerts.You can even choose to take a Grand Ole Opry tour to learn more about this famous stage. Be sure to snag your Grand Ole Opry ticket because you never know who might be performing!
With so many amazing scheduled music performances to discover and lasting memories to create in Music City, you do not want to miss out on one of the most amazing places with a visit to the theater in Nashville! Whether you embark upon a tour or simply sit back and enjoy an unforgettable concert showcase, you are bound to have an amazing time so get your Opry tickets today and head to Nashville Tennessee for an unforgettable adventure in country music on the most beloved stage in the country! Guests can also choose to visit other notable Opry locales including the Gaylord Opryland Resort and the Ryman Auditorium, which was the original venue for the music show. The Ryman offers backstage tour ventures as well.
About The Country Classics Show
Differing from the regular show, the Country Classics show pays tribute to the legends of the concert hall's extensive history. Most of the Grand Ole Opry shows are hosted by Larry Gatlin of the Gatlin Brothers and features hits from classic country's prime. So if you never got to see Loretta Lynn or Johnny Cash perform on this famous stage, don't worry. Their essence is truly captured in this one-of-a-kind performance.
Have a 'Grand Ole' time at the Opry, one of the longest running radio show events, by snagging your Opry ticket today! Of course, be sure to check out some of the other awesome downtown attractions. When you aren't enjoying the live country music entertainment on the Grand Ole Opry stage or at the historic Ryman Auditorium, be sure to experience the best of the city, with a shopping trip to the Opry Mills Mall, or to one of the many museums in the area to explore the artists that made Nashville Tenn such a popular place to visit.
Grand Ole Opry at Opry House Premium Seating
Available 1/23 until 12/28
Enjoy a wonderful show at the Grand Ole Opry House! Not only will you get to see an amazing show filled with talented country artists, but you can enjoy premium seating to get an awesome view of the stage. Truly soak in the Opry experience! Premium Seating includes the Main Floor (MF) Sections 2 - 6.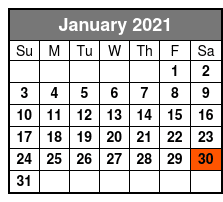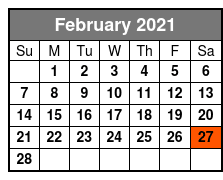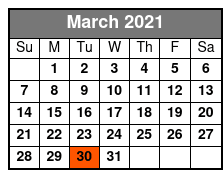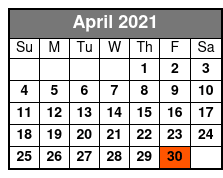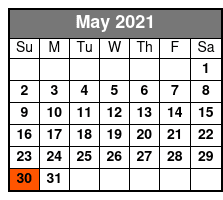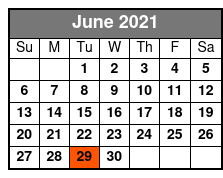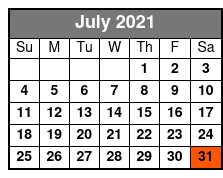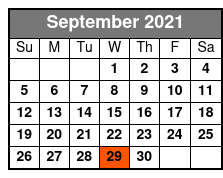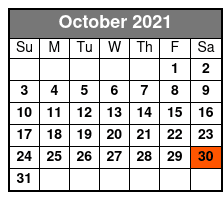 Grand Ole Opry at Opry House Preferred Seating
Available 1/23 until 12/28
Enjoy Preferred Seating at the Grand Ole Opry! Enjoy classic country music on the most famous stage in the world. This seating tier includes rows 1-10 in sections MF-1 and MF-7. It also includes the back four rows of Main Floor (MF) sections 2 - 6. Preferred seats are also in the 2nd and 3rd rows of the mezzanine (MEZ). Seats are in sections MEZ-17 and MEZ-23 as well as the back rows of MEZ-18 - MEZ-22.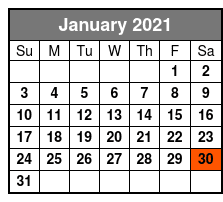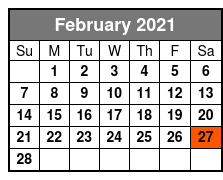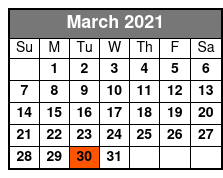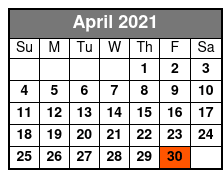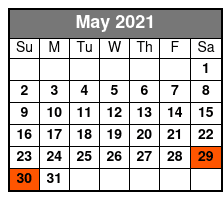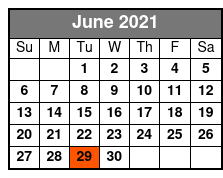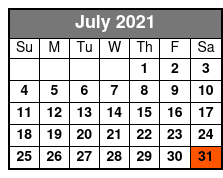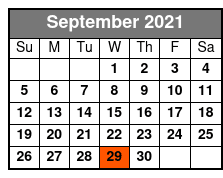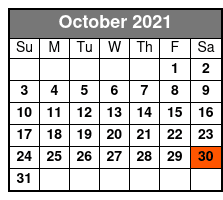 Grand Ole Opry at Opry House Standard Seating
Available 4/3 until 12/28
Catch your favorite artists at the Grand Ole Opry at the Opry House. Classic country artists and modern-day favorites have been known to perform in the Grand Ole Opry at its newest and current home for the best show in country music! This standard seating tear includes Gold seats in section MF-1, MF-7, and Main Floor sections MF-8 through MF-15. It also includes Mezzanine seating in Sections MEZ-16, MEZ-17, MEZ-23, and MEZ-24. Standard seating also includes rhinestone seating which includes seats in the Balcony Sections (BAL) 26 - 36.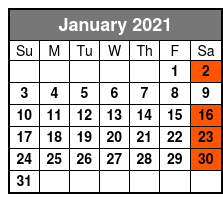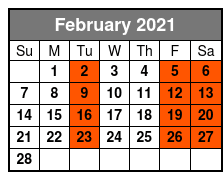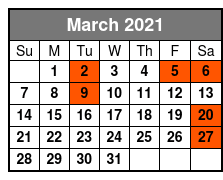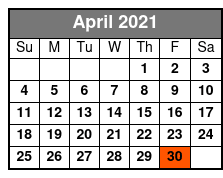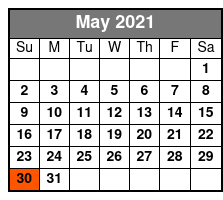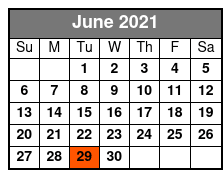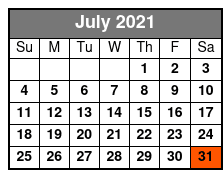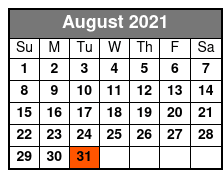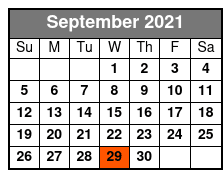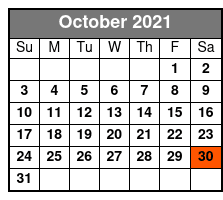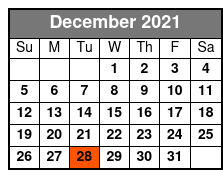 Reviews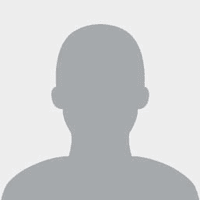 Melinda Gallo
NJ
✓
Verified Traveler





"Excellent show with big name stars"
Excellent show with big name stars, carrie underwood, travis tritt, riley green, michael ray, josh turner and chris janson. If that wasn't enough we also go a surprise visit from darius rucker. The late show allowed a little more time and we actually got 5 songs instead of just 3 from chris janson.
Tip: Go early for parking. There is a band in the open area outside along with food trucks. Enjoy the party before the concert.






Mike Powell
OH
✓
Verified Traveler





"It was the highlight of my Nashville trip!"
The grand ole opra exceeded all of my expectations! I am not a country music fan but enjoyed all of the talented musicians and singers. It is a well oiled machine on how they have band after band just play a few songs or maybe just one! I will definitely be back! It was the highlight of my nashville trip!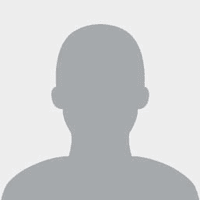 Susan Spotts
NV
✓
Verified Traveler





"We had a great time at the Opry!!"
We had a great time at the opry!! We were in the balcony section, but were center stage, so had great views, and they also have 3 large screens so you won't miss anything!! I used the screens to get closeups with my camera! The show is about 2.5 hours with a short intermission. We bought soft drinks and nachos, the prices were about average for the venue. Advice: pick up your tickets and do your souvenir shopping in the morning- the opry shop is rather small and was jammed after the show. When you go to get your tickets, park at opry mills mall by the aquarium restaurant to avoid paying for parking, it is within walking distance to the ticket shop and opry store. We shopped that morning, as we wanted time to pick our gifts. Also, take a shuttle if your hotel provides one, or you can take a private shuttle to avoid the traffic and the price of parking.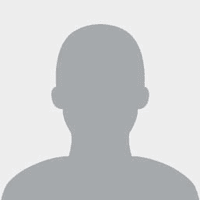 Jerry Walters
TN
✓
Verified Traveler





"saw our favorite entertainers up close"
My girlfriend and i had a wonderful time in nashville recently. We attended the grand ole opry and saw our favorite entertainers up close: (leann rimes, lorrie morgan, pam tillis and others). We shopped a lot in the malls and downtown shops, dined at some really fine restaurants, and visited the country music hall of fame. We attended the michael buble' concert, which was fantastic as we sat near the front of the stage. We slept very comfortably at the alexis inn and suites near the airport. My girlfriend's father, jack mallante, had performed with ernest tubb and barbara mandrell years ago, and we got lots of pictures of him and them and memorabalia. We had a wonderful time in nashville! Thank you, vacations made easy!
Frequently Asked Questions for Grand Ole Opry:
Approximately how long is the show?

The show lasts approximately 2 hours.

What type of parking do you have?

General admission parking is approximately $10.

Is an ATM located on-site?

Yes.

Is a gift shop located on-site?

Yes.

Are wheelchairs and strollers available?

There are wheelchairs available for transport to the guest's seat, but they cannot stay in the wheelchair the duration of the show.

Is the venue handicap accessible?

Yes.

Is photography & video recording allowed?

No.

For what ages is the show appropriate?

Great for all ages.

What style of dress is recommended?

Casual dress is fine.

Are alcoholic beverages served?

Yes.

Is smoking allowed inside the venue?

No.
Grand Ole Opry Schedule
Grand Ole Opry at Opry House Premium Seating

Grand Ole Opry at Opry House Preferred Seating

Date / Day
Available Times
Available Times
7:00 PM Performers: Will be added as they are scheduled.

Grand Ole Opry at Opry House Premium Seating

Grand Ole Opry at Opry House Preferred Seating

7:00 PM Performers: Will be added as they are scheduled.
Book Now!