Gary Allan At Grand Ole Opry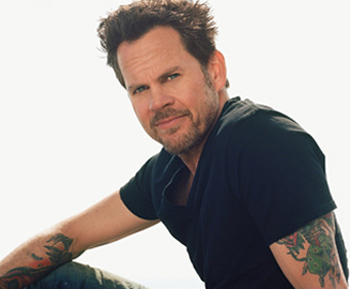 Born on December 5, 1968 in Montebello, California, Gary Allan's country music has been touching the hearts of fans for years. Many of his songs are sentimental to his own personal struggles and form a bond between him and his audience. Allan was raised in La Mirada, California, where guitars were always visible around the house. It was when he was thirteen years old that he began playing in honky tonks with his father Harley. He was discovered two years later and was offered a recording contract with A&M Records, but was encouraged to decline it for the time being so he could continue his education and further develop his own sound. Later, Allan picked up a job selling cars; he sold a truck to one particular couple and left one of his demo tapes in their glove compartment. When the couple found the tape, they wrote Allan a check for $12,000 and he used that money to move to Nashville and record his songs.
His voice may have been deemed "raspy and unpolished," but his music has been called elegant and authentic. He avoids the pop country sound and leans more towards the Bakersfield feel. Allan claims that "the songs have got to have soul, have real meaning." You can truly feel his emotions in the lyrics found in "The Best I Ever Had," "Songs About Rain," "Tough Little Boys," "Life Ain't Always Beautiful" and, most recently, "Every Storm (Runs Out of Rain)." His album Tough All Over, featuring "Best I Ever Had" and "Life Ain't Always Beautiful," was written after the death of his wife in 2004 and has been described as one of the most heart-wrenching personal albums.
Allan has been nominated for several awards, including the CMA Awards' Horizon Award, the Academy of Country Music Awards' Single Record of the Year and Album of the Year for Tough All Over and the Country Music Television's Flame Worthy awards.
Since 1996, Allan has created ten albums, including Used Heart for Sale (his first), See If I Care (which contained two Number One singles in "Tough Little Boys" and "Nothing On but the Radio"), Tough All Over and Set You Free (which will be released in 2013).
Newsletter Signup
Signup to be notified when new dates are added:
Gary Allan has
no current dates
scheduled at Grand Ole Opry.
Click here
for complete schedule. Sign up for newsletter to be notified when dates are added.