Frankie Ballard At Grand Ole Opry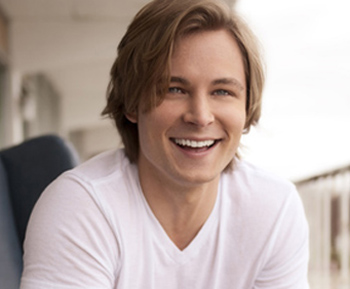 Born December 16, 1982 in Battle Creek, Michigan, singer and songwriter Frankie Ballard's country sound has released few songs, but ones that have made an impression in the country music community. Ballard won Kenny Chesney's Next Big Star competition in Michigan in 2008. After this, he opened shows for Chesney at some Michigan venues. In 2010, Ballard signed with Reprise Records Nashville. Ballard's rise to fame began quickly and smoothly. January of 2011 marked Ballard's Grand Ole Opry debut.
After signing with Reprise, Ballard released the single "Tell Me You Get Lonely," which landed within the Top 50 on the U.S. Country charts at No. 33. Kyle Ward of Roughstock praised the song, giving it a four-star review, a compliment to Ballard's voice and described the song as "an above average debut effort." In 2011, his second single also made the Top 40 at No. 27. "A Buncha Girls" and "Tell Me You Get Lonely" are both on Ballard's self-titled album, which was released in 2011.
2011 was a big year for Frankie Ballard. He started off the year with a debut appearance on the Grand Ole Opry stage, one of the biggest honors in the country music community. In February, he released "A Buncha Girls" as his second radio single, and, the following month, he was announced as an opening act for one of country music's biggest superstars, Taylor Swift. Taylor wasn't the only one who recognized Ballard's talent; Rock 'n' Roll Hall of Famer Bob Seger also snatched him up as one of his own concert openers.
When Ballard made his debut at the Grand Ole Opry, he performed at the Ryman Auditorium. He stated, "It was incredible enough that I got to play the Grand Ole Opry. But to make my debut on that show at the Ryman Auditorium was the experience of a lifetime…I am just a huge Ryman fan. It was so cool…I'll never forget it."
Newsletter Signup
Signup to be notified when new dates are added:
Frankie Ballard has
no current dates
scheduled at Grand Ole Opry.
Click here
for complete schedule. Sign up for newsletter to be notified when dates are added.