Eddy Raven At Grand Ole Opry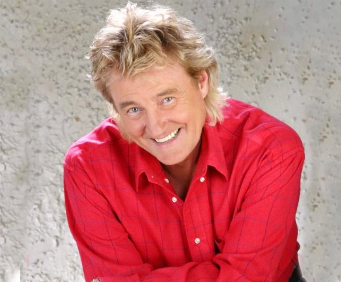 Born Edward Garvin Futch in August of 1944 in Lafayette, Louisiana, country artist "Eddy Raven" has listed country, Cajun, New Orleans blues and rock and roll music under his influences. Raven first played in a band when he was thirteen, before working at a radio station in Georgia. There, he self-released a single in 1962 under the pseudonym Eddy Raven. When his family moved back to Louisiana, he released his first album, That Cajun Country Sound, which was heard by Jimmy C. Newman, who helped him sign to a publishing contract. In 1974, he moved to Nashville, where he was signed as a recording artist.
As a singer, Raven has seventeen studio albums and dozens of singles, most of which have charted on the Country charts. His first hit came in 1974 with "Last of the Sunshine Cowboys," and was quickly followed by a string of more successful hits, including "Good News, Bad News," "Free to Be" and "Dealin' with the Devil." He reached the Top 10 for the first time with 1982's "She's Playing Hard to Forget." In '84, he had his first Number One hit with "I Got Mexico." After that single, he reached the Top 10 several more times, including five more Number One hits. His singles have included "Shine, Shine, Shine," "I'm Gonna Get You," "In a Letter to You" and "Bayou Boys."
As a songwriter, Raven has worked with Elvis Costello, Johnny Cash, Kenny Chesney, Toby Keith, Brenda Lee, Jack Greene, Lorrie Morgan, Oak Ridge Boys and Connie Smith, among many more artists.

Newsletter Signup
Signup to be notified when new dates are added:
Eddy Raven has
no current dates
scheduled at Grand Ole Opry.
Click here
for complete schedule. Sign up for newsletter to be notified when dates are added.