Eamonn McCrystal At Grand Ole Opry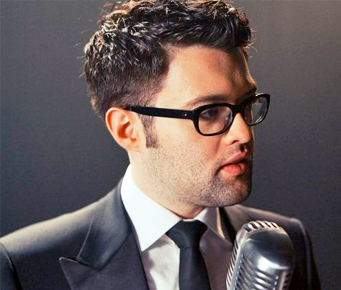 Irish-born singer, Eamonn McCrystal, had given up on his dreams to perform music when destiny brought him in contact with Elizabeth Travis, the manager who had been guiding Randy Travis's impressive career for the last 25 years.
It all started when Eamonn was 11 years old. Under the instruction of a music teacher in his hometown, McCrystal recorded his first single, "In the Quiet," and album, After the Storm, as a budding teenager. He prefers to keep this album locked away because he's embarrassed by it now though. He recorded a few more albums and toured with an independent 15-piece band in Ireland as a teenager. By the time college rolled around, McCrystal had decided that music wasn't a realistic career choice for his future. So he became a radio and TV host for several media conglomerates including BBC, Sky, and SMUC Radio.
Through a series of lucky flukes, he went to work as a stage manager for a country music festival featuring Randy Travis as a headliner in Northern Ireland. When Randy's manager heard some of McCrystal's old music, she demanded that he perform "Danny Boy" during Randy's next show. McCrystal admitted that he was beyond nervous. "People had paid to hear a voice that they know. They loved country music … I was waiting for the rotten tomatoes – and I think the festival did sell fruit. But nobody threw any, thank God." He continued to perform on the tour and signed a management deal with Elizabeth Travis at the end of the festival.
Now he has moved to the United States and found to his delight that radio stations are split into genres unlike the United Kingdom. "What shocked me here is that you have country music radio stations – stations that just play country all day. There would not be a radio station that would just play that all day in the U.K."
Destiny has certainly found him. Now let's wait and see what will come from Eamonn McCrystal.
Newsletter Signup
Signup to be notified when new dates are added:
Eamonn McCrystal has
no current dates
scheduled at Grand Ole Opry.
Click here
for complete schedule. Sign up for newsletter to be notified when dates are added.