Doyle Lawson & Quicksilver At Grand Ole Opry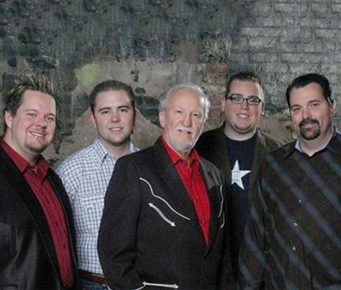 Born in April of 1944 in Sullivan County, Tennessee, Doyle Lawson grew up listening to the Grand Ole Opry. He was inspired by Bill Monroe the "founding father" of bluegrass and formed his band the Blue Grass Boys. Throughout the next couple of decades, he would move to Nashville, play with Jimmy Martin and the Sunny Mountain Boys, J.D. Crowe and the Kentucky Mountain Boys and the Country Gentleman. In 1979, he formed his own band, Doyle Lawson and Foxfire, which soon was changed to Doyle Lawson and Quicksilver.
Quicksilver was originally made up of Terry Baucom, Jimmy Haley and Lou Reid. Since then, the lineup has changed to replace the original members with Jason Barie, Joe Dean, Mike Rogers, Josh Swift and Corey Hensley. The band features instruments like the fiddle, the banjo, the mandolin, the guitar, the bass and the dobro.
The band has released more than thirty-five albums and has won seven IBMA Vocal Group of the Year awards. They have also been nominated for many Grammy, Dove, ICM, SPBGMA and other IBMA awards.
In 2011 at the 17th Annual Inspirational Country Music Awards, Lawson was nominated for two awards, alongside George Strait and Carrie Underwood. He also has received two more IBMA Awards and has been described as "one of music's lions at this point" by journalist Craig Havighurst.
Newsletter Signup
Signup to be notified when new dates are added:
Doyle Lawson & Quicksilver has
no current dates
scheduled at Grand Ole Opry.
Click here
for complete schedule. Sign up for newsletter to be notified when dates are added.