Doug Stone At Grand Ole Opry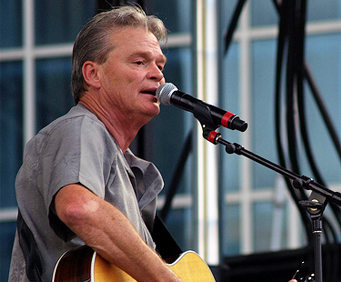 Hailing from Marietta, Georgia in 1956, country artist Doug Stone was taught to play the guitar when he was five years old by his mother. His mother was also a country music singer who, when Stone was seven, placed him onstage to open for Loretta Lynn. In 1987, Stone got his big break when he played a regular show at the Newnan VFW Club. His first album was released in 1990.
Stone has a few Number One hits to his name: "In a Different Light," "A Jukebox with a Country Song," "Too Busy Being in Love" and "Why Didn't I Think of That." He has charted in the Top 10 several times as well, with singles like "I'd Be Better Off (In a Pine Box)," which nominated him for a Grammy Award for Best Country Song.
In 2011, Stone acted in the movie When the Storm God Rides, which was announced to be completed in 2013. He is also scheduled to appear in the movie the Story of Bonnie and Clyde the same year.
Newsletter Signup
Signup to be notified when new dates are added:
Doug Stone has
no current dates
scheduled at Grand Ole Opry.
Click here
for complete schedule. Sign up for newsletter to be notified when dates are added.