David Ball At Grand Ole Opry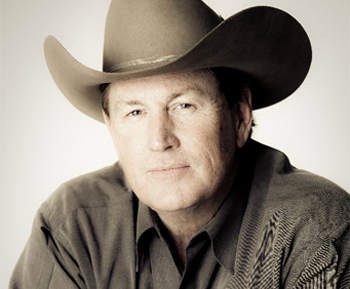 Born into a music-centric family in Rock Hill, South Dakota in 1953, country singer David Ball, has released seven studio albums and fourteen hit singles. Ball's father was a Baptist preacher, his mother was a pianist. He and his family moved to Spartanburg, South Carolina, where he learned to play guitar. Ball wrote his first song in the seventh grade, which he played in a school talent show with his band the "Strangers." He learned to play upright bass and played in local youth groups as well as the school orchestra. He and his friends took part in festivals celebrating bluegrass and country music throughout the Carolinas. After high school, Ball was playing bass in Uncle Walt's Band, but he then took on a solo career in Nashville.
In his seven studio albums, Ball has had popular songs released throughout two decades. His first hit single came out in 1988, "Steppin' Out," which reached number 46 on the U.S. Country charts. 1994 released "Thinkin' Problem," which was a No. 2 hit, and "When the Thought of You Catches Up with Me," which reached Number Seven. "Look What Followed Me Home," "Circle of Friends," "Watching My Baby Not Coming Back" and "Riding with Private Malone" have all made the Top 50.
Ball started out as a songwriter, but moved soon into a career as a recording artist. He was first signed to RCA Records, but later moved to Warner Bros. Records. His true, hardcore and traditional country sound was able to shine through his music with this record company. He made his mark on the country charts for years. Recently, he has released albums like Heartaches by the Number and Sparkle City.
Newsletter Signup
Signup to be notified when new dates are added:
David Ball has
no current dates
scheduled at Grand Ole Opry.
Click here
for complete schedule. Sign up for newsletter to be notified when dates are added.