Charlie Nagatani At Grand Ole Opry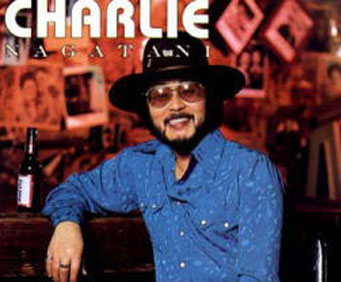 Charlie Nagatani is a Japanese country artist. His relationship with country music began on his 20th birthday when he quit college to start the band, "Charlie and the Cannonballs." That was in 1956 and nearly 60 years later he is still playing his favorite songs. His band gained popularity touring military bases during the Vietnam War in Okinawa, Taiwan, the Phillippines, Thailand, and Guam. Those early military base tours earned him the nickname "Charlie" and it stuck. He jokes, "For fifty years, I haven't used my first name so I have almost forgotten it!" Over the years, Charlie has traveled throughout the world sharing his music. In 1967 he opened his own country music saloon in Japan called "Good Time Charlie's" in order to share his music with his native people. In 1985, he made his debut at the Grand Ole Opry. In 1989, He started the Country Gold Festival in Kumamoto, Japan which draws crowds of more than 20,000 every year. Charlie says he plans on singing for as long as he lives. One thing's for sure, he has definitely managed to share the gift of country music with his native people and the rest of the world.
Newsletter Signup
Signup to be notified when new dates are added:
Charlie Nagatani has
no current dates
scheduled at Grand Ole Opry.
Click here
for complete schedule. Sign up for newsletter to be notified when dates are added.