Cassadee Pope At Grand Ole Opry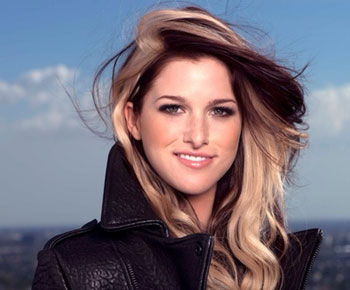 Born in 1989, Cassadee Pope is an American singer/songwriter and musician. Cassadee began performing with a friend from Wellington Christian School, and later, she and several other friends found the pop punk band Hey Monday, which released their first studio album Hold on Tight in October 2008. In the following couple years, the band released two EPs and then an announcement December 2011 that the band is taking an indefinite hiatus on good terms while the members pursue individual side projects.
Cassadee then began her solo career, embarking on her first solo acoustic tour across the east and west coasts in early 2012. She released her debut self-titled EP on May 22, 2012 with four songs, all of them written and performed by Cassadee.
She auditioned for the third season of NBC's The Voice, and many of her songs during the season's run were high on the iTunes charts. Cassadee was the only female contestant to advance to the Top 4, where she performed "Stupid Boy" by Keith Urban, and then she advanced to the finals, winning the title on the live finale and becoming the first female winner of the show.
In January 2013, Cassadee signed with country music label Republic Nashville, and performed several songs from her upcoming album. On October 8, 2013, Frame by Frame was released as her debut solo country album, hitting Number 9 on the Billboard 200 and Number 1 on the Top Country Albums charts.
Newsletter Signup
Signup to be notified when new dates are added:
Upcoming Dates at Grand Ole Opry: