Bobby Bare At Grand Ole Opry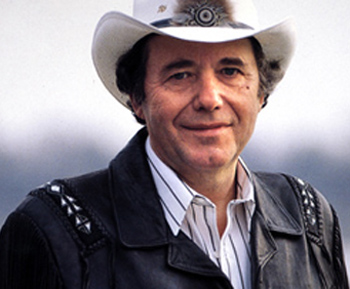 After a rough childhood, Bobby Bare country music career started when he built his first guitar as a teenager and joined a local band. After many attempts to sell his songs in the 1950s, he recorded his first hit "The All American Boy" with Fraternity Records in 1959. The song reached No. 2 on the Billboard Hot 100. For the next few years, he toured with Roy Orbison and Bobby Darin as a pop singer. Performing pop songs brought him success but he longed for his first passion, country music.
In 1962, after returning from active duty in the Army, Bare made his break when he signed with RCA Records' Chet Atkins. That year, he released "Detroit City," which reached No. 6 on the Country Music Charts. In 1964, he received a Grammy Award for Best Country and Western Recording for "Detroit City." This kicked off a surge of hits for Bare including "Shame On You," "500 Miles Away from Home," and "Four Strong Winds."
In the 1970s, Bare began to release novelty songs written by his close friends Shel Silverstein and Baxter Taylor. One such song, "Daddy What If," which he performed with his 5-year-old son, Bobby Bare Jr, earned him a Grammy nomination and landed at No. 2 on the Country Music Charts. Another song, "Marie Laveau," reached No. 1 on the Country Music Charts in 1974, his only No. 1 hit.
Bare released a double album in 1973 titled Bobby Bare Sings and Legends and Lies. The albums garnered nationwide attention as the first country concept album and gained national airplay on several FM stations. During the 1980s, Bare experimented with Southern rock and released the hits, "New Cut Road," "It's A Dirty Job," and "The Jogger."
Most recently, he co-produced The Moon Was Blue in 2006 with his son Bobby Bare Jr who is also a country rock musician. Bobby Bare's Grand Ole Opry debut was in 1965.
Newsletter Signup
Signup to be notified when new dates are added:
Bobby Bare has
no current dates
scheduled at Grand Ole Opry.
Click here
for complete schedule. Sign up for newsletter to be notified when dates are added.